Windows Phone 7 gets decent launch, Stephen Fry's blessing
I was not able to attend the press conference for Windows Phone 7 in person but watched the live webcast from New York. I was unconvinced by the phrase "Always delightful, wonderfully mine" which formed the basis of Microsoft CEO Steve Ballmer's lead-in, but it got better.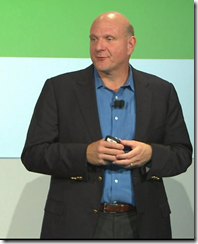 Corporate VP Joe Belfiore did a live demo, explained how the team had aimed to simplify the phone and make it where possible seem one step ahead of the user, predicting the information you would want or the next step you wish to take. He also spent some time on enterprise features, especially Office and Exchange integration, which interested me as there is some ambiguity in how Microsoft is positioning the launch devices; consumer is the focus yet business-oriented features keep cropping up.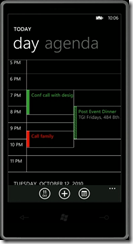 One of the 5 HTC phones announced today is the HTC 7 Pro which has a keyboard and seems mainly aimed at business users.
Ralph de la Vega from AT&T said that his company will offer Windows Phone 7 from November 8th in USA, initially from LG, but with  with 3 devices – LG, HTC, Samsung – available a few weeks later.
Belfiore's demo looked good, despite a couple of failures from which he made a good recovery. He announced that the much-discussed Copy and Paste feature, which will be absent from the first release, will come as an automatic update early in 2011.
He also spent some time on the Xbox Live integration, which is one feature that is distinctive to Windows Phone 7 and strikes me as a smart move. A couple of XNA games were demoed and look good, one called Ilo and Milo that uses the accelerometer: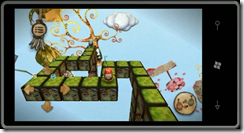 and a familiar one from EA, The Sims: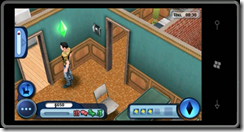 The best part of Microsoft's launch though was not in the USA but in the UK. Celebrity Stephen Fry, known for his love of all things Apple, got up and and praised the phone.
Page 1 of 3 | Next page
Related posts: