Embarcadero previews Metropolis in RAD Studio XE3: fake Metro apps?
Embarcadero has released a video (embedded at the foot of this post) previewing RAD Studio XE3, the next version of the application development suite which includes Delphi and C++ Builder.
Two big new features are Metropolis applications and an new HTML5 Builder tool which looks like a next-generation PHP Builder.
Metropolis – a neat name until Microsoft back-pedalled on the Metro designation for Windows Runtime apps – appears to be a framework for apps that look like Windows Runtime apps but in reality are not. At least, that is my presumption for "VCL Metropolis applications". The VCL (Visual Component Library) is a Delphi framework (usable also in C++ Builder) which is tied to Windows and GDI, the old-style Windows graphics API, along with many other Win32 APIs. GDI does not work in the Windows Runtime.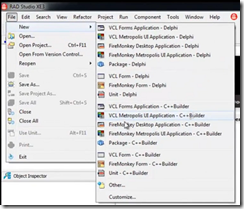 No matter, all we need is full-screen apps, touch input, and a don't-call-it-Metro look and feel, and presto, Windows Runtime apps in all but name. They might even run on Windows 7.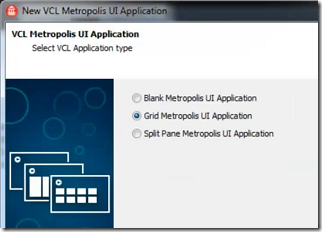 A glimpse at the controls.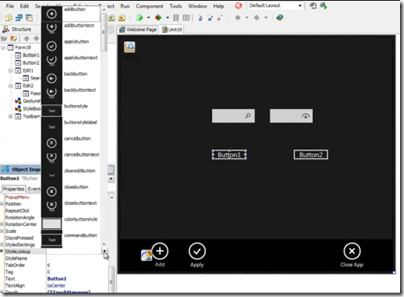 Except that there will be significant differences between Metropolis and Windows Runtime. No support for Contracts, for example, the Windows Runtime mechanism for inter-app communication; no delivery from the Windows Store; no support for Windows RT.
The big issue though is this: why would you want a desktop app to look like a Windows Runtime app? And will not users be mightily confused?
The video then goes on to talk about converting existing apps with a "Convert to Metropolis UI" menu option. It turns out though that you can also create FireMonkey Metropolis apps, and the Convert to Metropolis UI option is shown with a FireMonkey app, not a VCL app. Since the FireMonkey framework is designed for cross-platform and uses custom drawing for all its controls, potentially a FireMonkey app could be a real Windows Runtime app, though I get the impression it probably is not.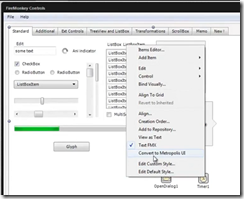 Page 1 of 2 | Next page
Related posts: