I hit a worrying error in Expression Blend 2.5 June 2008 preview. In search of a good screenshot, I opened the new Clock sample, and got this result: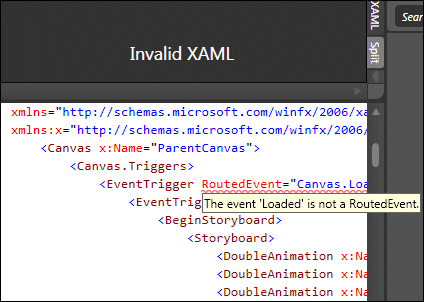 The same XAML compiles and runs fine in Visual Studio 2008 with the latest Silverlight 2.0 Beta 2 tools.
Note that if Expression can't render the XAML, none of its design tools can be used at all.
So what is going on here? Don't Expression Blend and Visual Studio share the same parser? This kind of problem would soon torpedo any notion of designers and developers working seamlessly on the same code.
I got my screenshot by temporarily modifying the offending code.