Noticed this slide shown by COO Kevin Turner at Microsoft's Worldwide Partner Conference under way in Houston.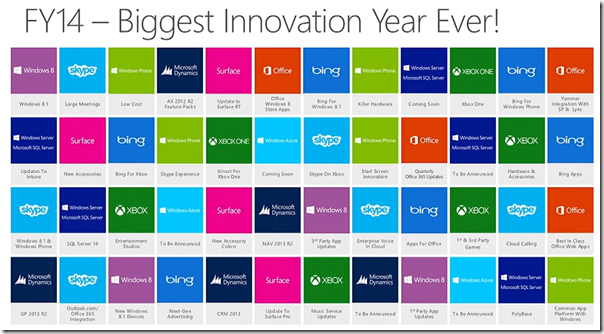 What caught my eye in particular?
Common app platform between Windows and Windows Phone
Skype integration with Outlook.com and Office 365
Update to Surface RT and Surface Pro – does this mean updated hardware? That seems likely, given that both models will soon look obsolete without, especially the older Surface RT.