Embarcadero RAD Studio XE7 (Delphi, C++Builder): is seven the magic number?
Embarcadero has released version 7 of its XE programming suite. The main products included are Delphi and C++ Builder, RAD development tools that share the same underlying libraries and visual designers but give developers a choice of language. Delphi uses an object-oriented evolution of Pascal.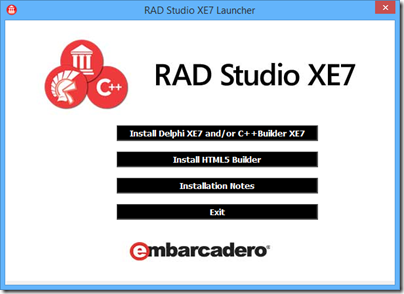 Delphi is best known as a Windows Programming Tool – it used to be the main competition for Visual Basic – but over the last few years Embarcadero has added cross-platform Mac and mobile development with native compilers for OSX, iOS and Android. The IDE runs only on Windows but can compile for the Mac or for iOS New versions have come thick and fast – XE6 was released in April 2014 – so if you want to stay up to date, prefer for frequent upgrades or buy with a support and maintenance agreement. You can buy Delphi or C++ Builder separately if you do not require the suite.
The full RAD Studio also includes HTML 5 Builder, which supports mobile app development using Cordova (open source version of PhoneGap). There seems to be little new in HTML 5 Builder. An earlier PHP tool variously called Delphi for PHP and RadPHP was dropped some time back. I get the impression that Embarcadero is now more focused on its core good thing.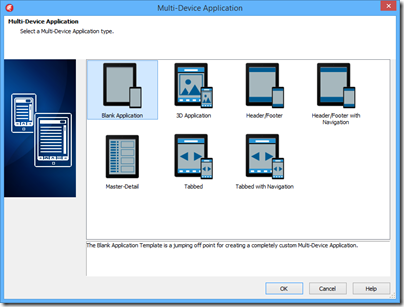 So what's new? Making effective cross-platform development tools is not easy, with trade-offs between productivity (share more code) and writing the best app for each platform (share less code). This edition introduces a new approach to designing the user interface, called the Multi-Device Designer. It is based on a kind of inheritance. You build your base UI in a master form and write most of the event-handling code there. This master form is automatically adapted, to some extent, to other platforms. You can see how your form looks on these other platform by dropping down a list.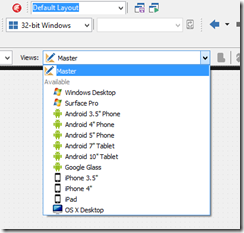 When you select the form for a specific platform, you can modify it for that platform. There is still only one form, but the platform-specific views override properties set in the master form. If you then further modify the master, the changes will flow down to the platform-specific forms unless properties have already been overridden.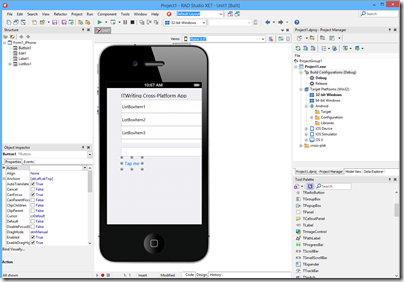 Page 1 of 2 | Next page
No related posts.