The forthcoming Radiohead release "In Rainbows" will be sold online:

This is an intriguing development for several reasons. First, there is no label mentioned; it seems to be an independent initiative. Second, the download is not priced; you can pay what you want: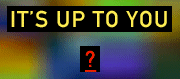 Other points of interest:
The discbox costs a hefty £40, but comes with bonus CD, 2 vinyl records, a book with a slipcase, and download rights.
The site does not mention what the download format is. The bitrate, file format and DRM status is unknown (though it seems unlikely that the band would bother with DRM if the download is available for nothing).
Making a purchase is arduous. The site did not work when I tried using Internet Explorer 6 – you can add an item to the basket, but when you continue the basket is empty. It worked in FireFox, but to make a purchase you have to give a mobile number, agree to receive marketing emails, and type in a CAPTCHA code. For someone spending forty quid, that seems extreme.
Significance of all this? It's a gimmick of course, and annoying for the subset of customers who just want a CD at the usual price. At the same time, it is smart publicity (here I am writing about it), and a kind of acknowledgment that in the real world digital downloads of almost anything are indeed available for whatever you feel like paying, from nothing upwards. Apple, Amazon, are you watching?
Technorati tags: multimedia, radiohead, downloads, itunes, amazon, drm