The Amazon MP3 store has arrived in the UK, and I've noticed that it is much cheaper than Apple iTunes for many items, particularly when buying complete albums. Here's an example: Day & Age by Killers. £7.99 on iTunes: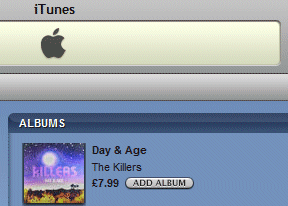 and £3.00 on Amazon: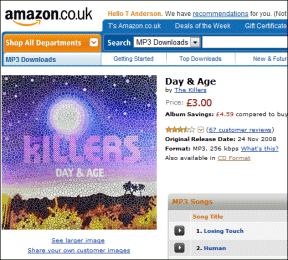 That's 62% cheaper. Amazon also sells the CD for £8.98. Since you get more for your money with a CD (no lossy compression, physical backup and sleeve notes, transferable rights) that strikes me as about right.
The MP3 format is also more convenient than iTunes AAC, since it is supported by more devices.
I'm intrigued though. Why is Amazon so much cheaper? A last-ditch effort by the industry to create serious competition for Apple?