Microsoft has done some good work enabling and promoting multi-factor authentication in Office 365, including use of the Microsoft Authenticator app.
Strangely though, it has made the user settings for this hard to find.
Logically it should be in the My Account – Security and Privacy section, but it is not.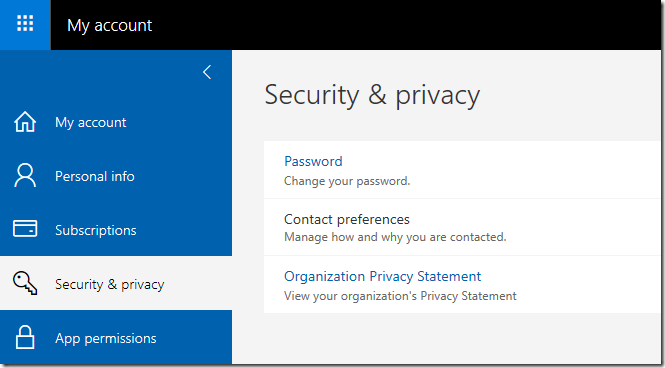 Where is it then? The easiest way to find it is here: