Microsoft has posted a list of features that are "removed or deprecated" in the next major update to Windows 10, called the Fall Creators Update.
The two that caught my eye are Paint, a simple graphics editor whose ancestry goes right back to Windows 1.0 in 1985, and System Image Backup, a means of backing up Windows that preserves applications, settings and documents.
I use Paint constantly. It is ideal for cropping screenshots and photos, where you want a quick result with no need for elaborate image processing. It starts in a blink, lets you resize images while preserving aspect ratio, and supports .BMP, .GIF, .JPG, .PNG and .TIF – all the most important formats.
I used Paint to crop the following screen, of the backup feature to be removed.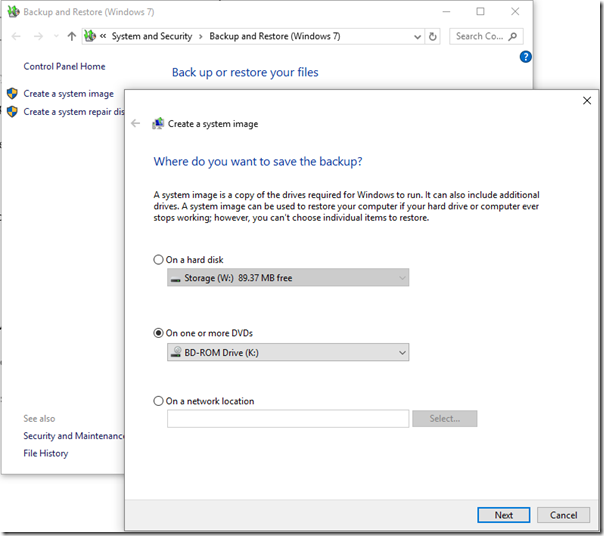 System Image Backup is the most complete backup Windows offers. It copies your system drive so that you can restore it to another hard drive, complete with applications and data. By contrast, the "modern" Windows 10 backup only backs up files and you will need to reinstall and reconfigure the operating system along with any applications if your hard drive fails and you want to get back where you were before. "We recommend that users use full-disk backup solutions from other vendors," says Microsoft unhelpfully.
If System Image Backup does stop working, take a look at Disk2vhd which is not entirely dissimilar, but copies the drive to a virtual hard drive; or the third party DriveSnapshot which can backup and restore entire drives. Or of course one of many other backup systems.
The bigger picture here is that when Microsoft pitched the advantages of "Windows of a service", it neglected to mention that features might be taken away as well as added.