The exhibition David Bowie Is, originally at the Victoria and Albert museum in London and subsequently on tour around the world, has proved an enormous success with over 2 million visitors in 12 locations. Sony Entertainment has now released David Bowie Is AR Exhibition, an app for iOS and Android that uses Augmented Reality to enable users to enjoy the exhibition at home and whenever they like.
I found the app though-provoking. I am a fan of course, so keen to see the material; and I attended the London exhibition twice so I have some context.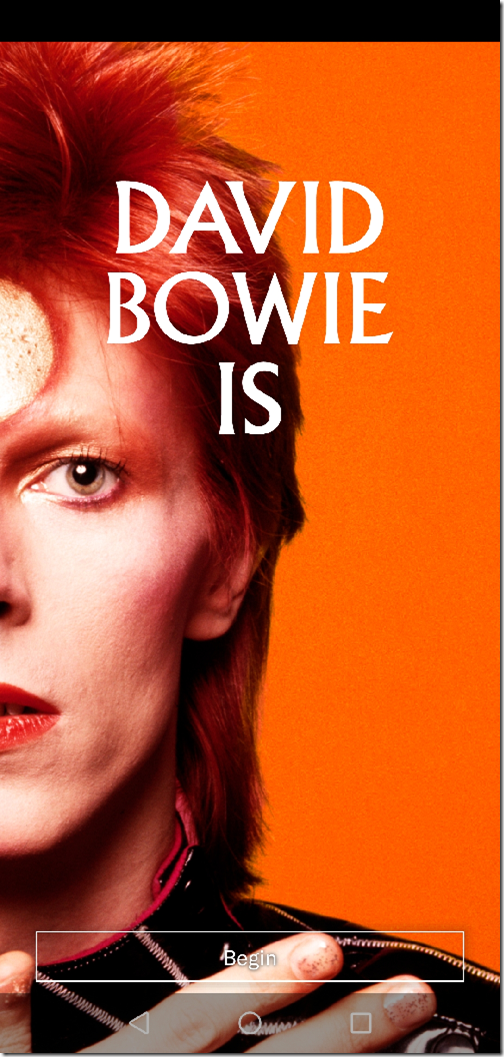 I tried the app on an Honor 10 AI – note that you have to download the Google ARCore library first, if it is not already installed. Then I ran the app and found it somewhat frustrating. When the app starts up, you get a calibrating screen and this has to complete before you can progress.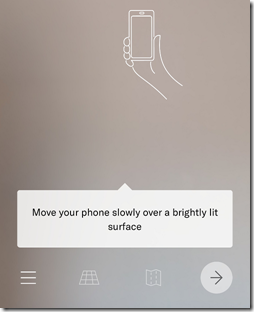 If you struggle at all with this, I recommend having a look at the help, which says to "Find a well-lit surface with a visible pattern or a few flat items on it. A magazine on a desk or table works well." Another tip is that the app is designed for a table-top experience. So sit at a desk, do not try walking around and using a wall.
The app streams a lot of data. So if you are on a poor connection, expect to wait while the orange thermometer bar fills up at the bottom of the screen. The streaming/caching could probably be much improved.
Once I got the app working I began to warm to it. You can think of it as a series of pages or virtual rooms. Each room has an array of object in it, and you tap an object to bring it into view. Once an object is focused like this, you can zoom in by moving the phone. Pinch to zoom should work too though I had some problems with it.
Here is a view of the recording page: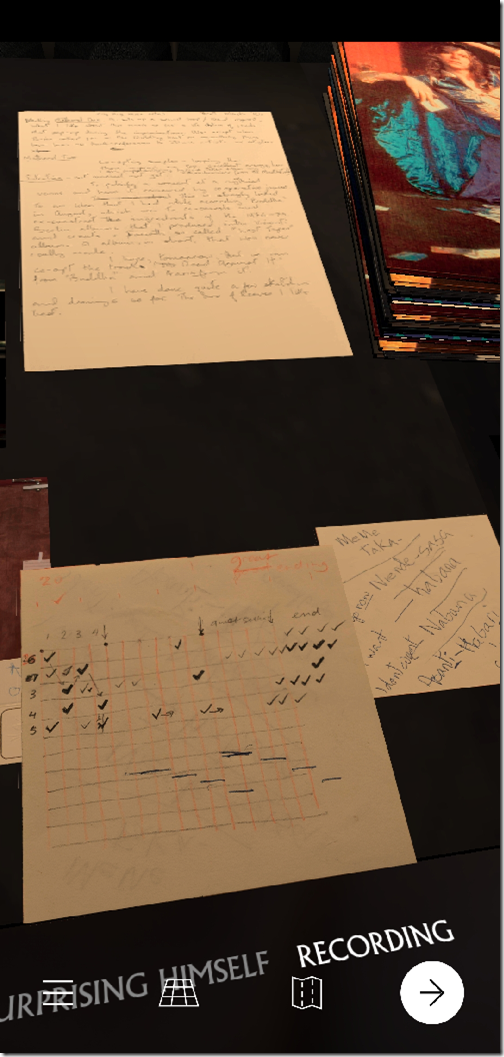 and here I've brought a page of Bowie's notes into view (note the caption which appears) and zoomed in; the resolution is good.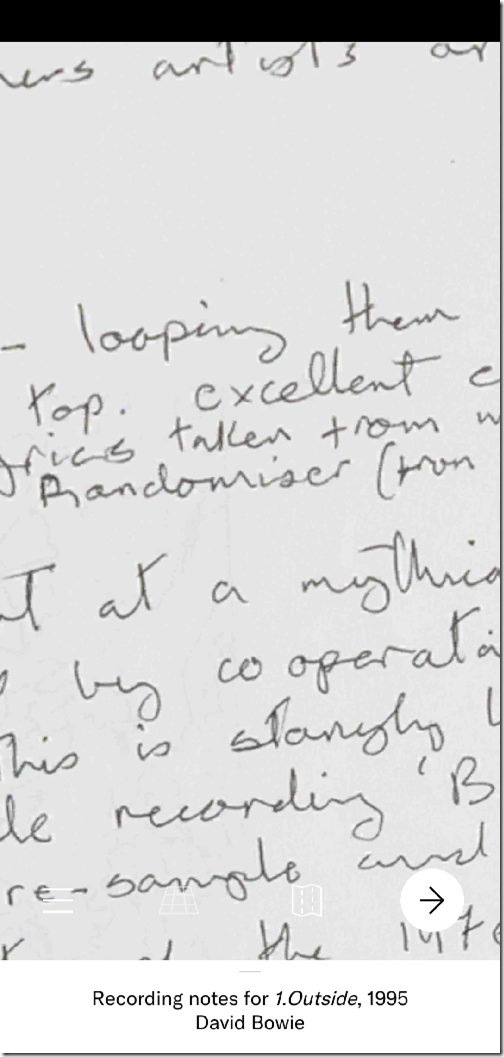 The clever bit is that you can move objects around by tap and drag. This is a nice feature when viewing Bowie's cut-up lyric technique, since you can drag the pieces around to exercise your own creativity.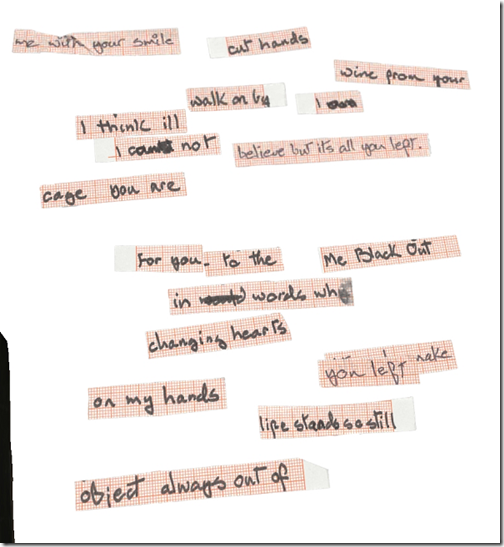 Fair enough, but is this really Augmented Reality? I'd argue not, since it does not mix the real world with the virtual world. It just uses the AR platform as a viewer into this virtualised environment.
The experience is good when it works, but not if you get disappearing content, endless "calibration", stuttering videos, or content that is too small and stubbornly refuses to come into view – all issues which I encountered. It also requires a fairly high-end phone or tablet. So your environment has to be just right for it to work; not ideal for enjoying on a train journey, for example. And some of the content is literally shaky; I think this is a bug and may improve with an update.
Would it be better if it were presented in a more traditional ways, as a database of items which you could search and view? Unfortunately I think it would. This would also reduce the system requirements and enable more people to enjoy it.
It does look as if there is a lot here. According to the site:
56 costumes
38 songs
23 music videos
60 original lyric sheets
50 photos
33 drawings and sketches
7 paintings
I would love to be able to look up these items easily. Instead I have to hunt through the virtual rooms and hope I can find what I am looking for. Just like a real exhibition, complete with crowds and kids wanting toilets I guess.