Nokia has announced the N900 Internet Tablet running the Linux-based Maemo operating system. This is the latest in a series of Tablets (not to be confused with Microsoft's Tablet PCs), but the first one to include "cellular features", which means it can make and receive phone calls, though the press release hardly mentions it.
This is a big deal since this is now in effect a SmartPhone (as the Reg observes) and therefore may be offered with operator subsidies, which seems essential for grabbing market share in the crazy mobile phone business. Nokia needs a success with this one, as its previous Tablets have made little impact beyond an enthusiast niche.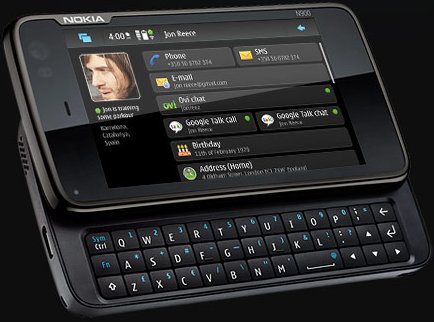 The full specification shows support for quad-band GSM EDGE as well as tri-band WCDMA. There's also integrated GPS; wi-fi; 5 megapixel camera; Mozilla web browser (not WebKit); Adobe Flash 9.4; Mail for Exchange; 1GB of RAM split between application memory and virtual memory, and 32GB internal storage. Oh, and there's a slide-out QWERTY keyboard so this could be a great device for messaging.
This comes just after Nokia's Windows netbook announcement, the Booklet 3G, while the company is also running the Symbian Foundation and supposedly driving Symbian as an open-source mobile OS to rival Google's Android.
The big question: how many operating systems does Nokia need? I can understand its desire to get on the Windows 7 bandwagon with the Booklet 3G, but why continue with both Maemo and Symbian?
Still, the N900 looks like a neat device; see here for full information and images.