I've successfully downloaded the Chromium source and completed a successful build: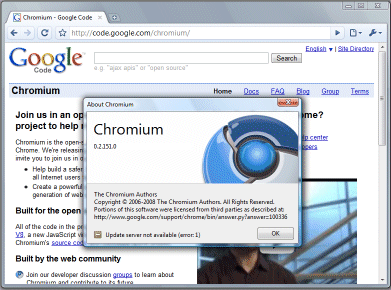 The source is delivered as a Visual Studio 2005 solution, making it relatively straightforward for Windows developers who have this installed. You also need the Windows SDK, but other than that there are few dependencies.
Chromium is not quite the same as Google Chrome. The logo is shades of blue, rather than Chrome's red green and yellow, and the word Google does not appear at top right in the title bar. If you squint carefully, you can also see that it is a later build: 0.2.151.0 instead of Chrome's 0.2.149.27 – both at the time of writing.
Oh, and I believe you can download and build without agreeing the onerous Google EULA that is attracting some discussion.