Microsoft's press release for Silverlight 2.0 says this:
Cross-platform and cross-browser support. This includes support for Mac, Windows and Linux in Firefox, Safari and Windows Internet Explorer.
The use of the present tense for Linux support is … misleading, to be generous. I tried visiting the official Silverlight site on Ubuntu. Here's what I'm offered as downloads: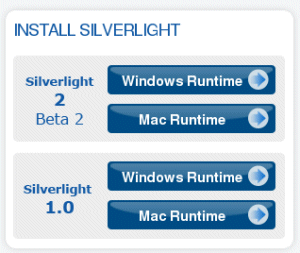 Hmmm. If I go to the official Moonlight site, I see this: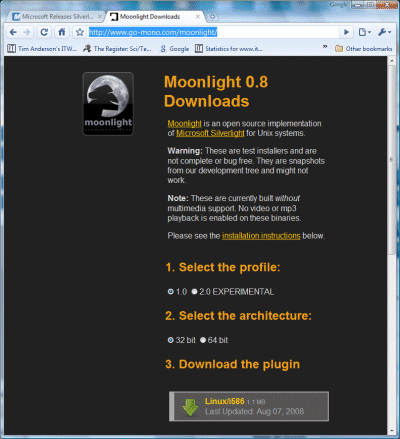 Note that not even Silverlight 1.0 is fully released; further, it says "no video or mp3 playback is enabled". The installers are said to be incomplete.
I asked about this at the press conference; the answer was "we're working on it" and "as soon as possible" and "Miguel is speaking at PDC".
That's fair enough and I understand that these things take time. But if you read the press release, you might suppose that a Linux user could use it now. Other than for geeky and experimental users, that is not the case.