Sample code for the article in October 2008 Personal Computer World.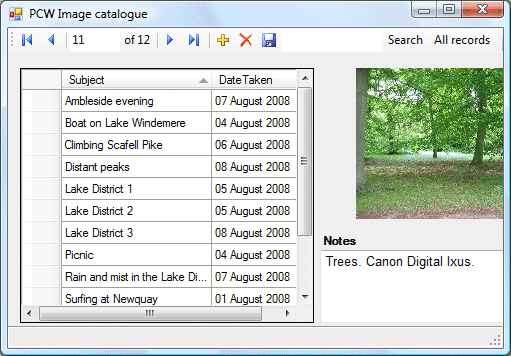 This is a very simple Visual Basic 2008 Express database application, using databinding. It is what I reckon you end up with if you try to create a database app using the Visual Studio wizards and the default SQL Server Compact Edition database engine.
See here for a more code-centric approach. Which do you prefer?