Continuing the Office 2010 Pictorial Review
Finally, we come to the most interesting aspect of Office 2010, its hooks into SharePoint. In case you did not realise it, Office Web Applications are built on SharePoint. So if the web versions eventually cost Microsoft sales of its full Office suite, it has server and SharePoint sales to compensate: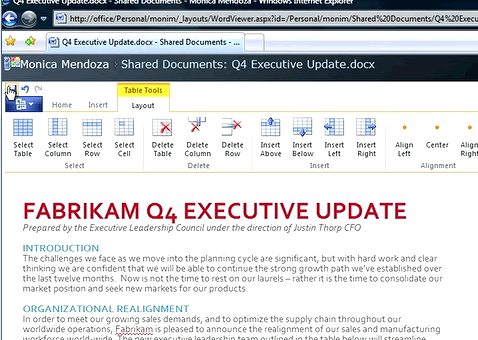 I've grabbed this from the video, since I have not been able to try Office web apps yet. What I've seen looks great though.
Another sign of SharePoint is that Groove, now called SharePoint Workspace, has gained the ability to synchronize SharePoint sites with your local machine: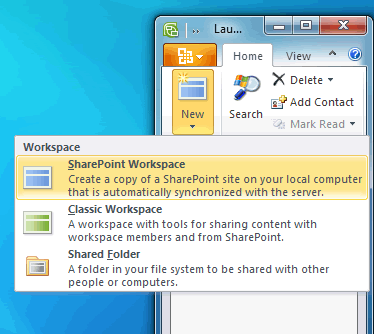 I think this is a great feature. It will improve SharePoint's usability as well as enabling offline use. I have one question though: what will happen to Live Mesh, since it is now sidelined both by Windows Azure and now by Office? In case you don't see what I am getting at, Mesh also provides an offline, synchronized folder for your documents.