I took a few snaps at Sun's Global Media Summit in February 2008. If nothing else, you will see why I came away with a perception of Sun as primarily a hardware company. In fact, we were told that revenue is split about 60% systems (hardware) and 40% services (including software subscriptions). I'm not clear to what extent "services" includes hardware support services, if at all.
Here's part of Sun's datacenter in Santa Clara: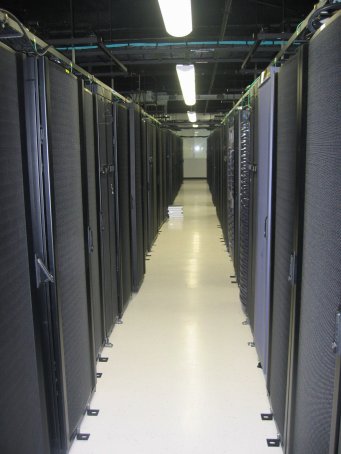 We were shown this to illustrate how energy-efficient Sun's newest datacenters are, and how they pack more processing and storage into a smaller area than ever before. You may think it just looks like rows and rows of rack cabinets. The truth: datacenters are just not that sexy to look at.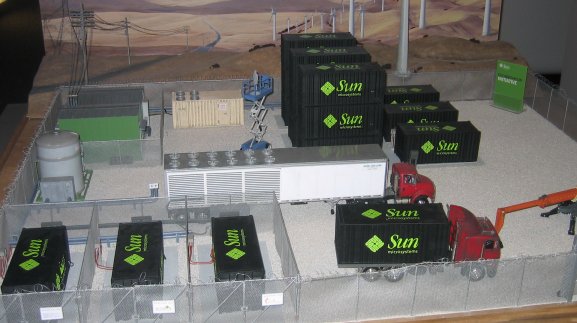 If you have to look at datacenters, this pic is more fun. It's a model of Blackbox, Sun's datacenter-in-a-container. One of the more surprising things we learned is that once the amount of data you want to transport grows beyond a certain size, it is cheaper to transport it by container than over wires. Another Blackbox advantage is that you can move your datacenter to where power is cheapest. Energy costs are a large part of the overall running cost of a datacenter.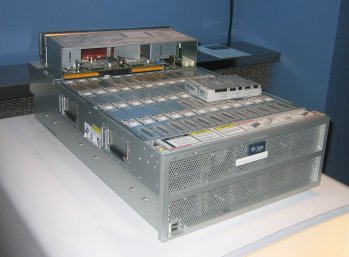 Here's Thumper, also known as Sun Fire X4500, Sun's 48 TB storage server. Yes, it is essentially a bunch of Sata drives stuffed into a tin box. Point of interest: the storage server is x64, not SPARC. Further point of interest: the computer alongside this display model showed a possible application, which was storing surveillance videos, and was running Windows.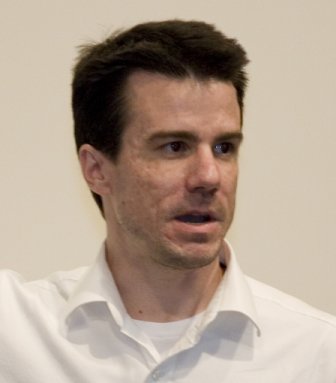 This is Ian Murdock (press pic, not my snap), who must be bored of being introduced as the "ian" of Debian, the Linux distro which as it happens runs itwriting.com. I spoke to him briefly about the plans to position Solaris alongside Linux as a free operating system. How will Sun avoid the Linux problem of multiple slightly incompatible distros? What is the process for getting my hot new application into an official Solaris repository? The answer to these questions was, "we're working on it."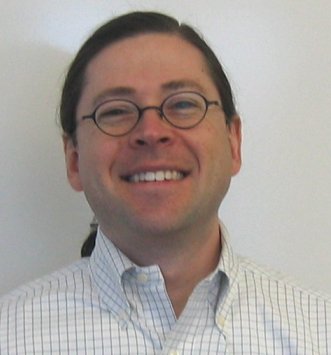 Sun CEO Jonathan Schwartz. It was great to meet him; he's a smart guy, a gifted communicator, and better than I would like at fielding awkward questions. All good qualities for a CEO.
More reflections on this trip can be found on my blog. 
Copyright Tim Anderson 2008