Microsoft is offering Windows 7 at bargain prices for customers who pre-order. General availability is set for October 22nd.
In the USA, Windows 7 will be on offer at $49.99 for Home Premium or $99.99 for Windows 7 Professional, if you order between 26th June and July 11th. Pre-order details are here, and upgrade deals here.
UK customers get Home Premium for £49.99 or Professional for £99.99 if they pre-order between July 15th and August 14th. That's more expensive than in the USA but still reasonable.UK pre-order details are here, and UK upgrade deals are here.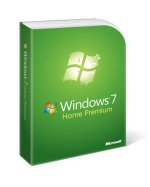 Why so cheap? My guess is that Microsoft wants to get users off the unpopular Vista as rapidly as possible, and to persuade Windows XP diehards that now is the time to migrate. It pays to pre-order, since after the deadline prices rise to roughly match those for Windows Vista today.
The snag for customers in the EU is that there are no upgrade editions. To be clear, there is upgrade pricing, at least until December 31st 2009. Home Premium will be £79.99, Professional £189.99 and Ultimate £199.99. However, these will be discounted "Fully packaged product", which is Microsoft-speak for an unencumbered edition you can clean install and transfer between PCs.
There will be no in-place upgrade allowed, neither for XP nor Vista. The same restriction applies to Vista PCs purchased with a "technology guarantee" that gives a free or nearly free upgrade to Windows 7 when available, a scheme which starts on June 26th for participating manufacturers.
Why not? It is all to do with the EU's action against Microsoft concerning browser bundling. According to Microsoft's Laurence Painell, Windows OEM & WGA Product Manager in the UK:
The reason we won't be offering an upgrade product is because the customer with whatever previous version of Windows they had, didn't make the decision to have IE installed. So we cannot carry Internet Explorer across into the latest version of Windows. However we're working through the ramifications of this with the EU, but that's pretty much what the expectations are. So currently we can't offer an upgrade process from Windows Vista to Windows 7 that will be seamless. It will need to be a wipe and replace and the customer will then need to make a choice as to which browser they want to install after that point.
After telling me this, Painell gave a making-the-best-of-a-bad-job sigh, and I can understand why. Many users have no clue how to handle a "wipe and replace" replacement of Windows, which is not something to be undertaken lightly. In this type of installation, the hard drive is typically reformatted to be completely blank, and Windows installed as if it were a new machine. There are three substantial risks in this operation:
1. Parts of the hardware may not work if drivers are missing. You need to get these from the manufacturer's web site.
2. All applications must be reinstalled. For this you need the setup disks or files plus serial numbers, keys and so on, which are not always available.
3. Most significant of all: any documents, pictures or other data on the hard drive is zapped. You need to copy this elsewhere first – if you know how to find it.
All this means that while technically a wipe-and-replace install is the best option (a point which Painell made to me), it is also a dangerous option for non-experts.
In mitigation, most users stick with whatever version of Windows is pre-installed, and Microsoft doesn't support in-place upgrade from XP to Windows 7 anyway.
On the other hand, there are a couple of reasons why the in-place upgrade from Vista to 7 is unusually attractive. Unlike most Windows upgrades, 7 generally runs better than Vista on the same hardware. Vista also shares the same underlying architecture as 7, so the in-place upgrade has a good chance of working well.
Further complicating matters, EU Windows users have to cope with a version of Windows without a browser pre-installed. Painell was vague about how this will work exactly, for users who buy the retail product. Those who buy PCs with 7 pre-installed should have this sorted by the manufacturer. He did emphasise that IE will not be included at all:
Will we be putting IE disks in with the fully packaged product? No. It will be separate, and it will be down to the customer to decide whether or not they want to take it. We need to make sure that there is a clear split between IE and Windows.
How then will they get a browser? It could be "through disks in retail, through download options, or any other technology options that we can provide," says Painell, explaining that Microsoft has between now and October to work out the details with its partners.
Could users buy an upgrade copy while on holiday in the USA, and use that?
Technically, yes, however we're still working through what that means and whether we have to do anything in that space.
No doubt this and other workarounds will receive plenty of attention and publicity once Windows 7 is released.
It is all very inconvenient. The bizarre twist though is that Microsoft has no idea whether or not its actions in Windows E will satisfy EU requirements. I asked Painell if the EU might still object:
The conversation is still ongoing. We're working through it with the EU, there is still the possibility, yes, but we don't know at this stage. We're doing what we can early on to pre-empt it and show that we're trying to do the right thing by their decisions, but ultimately this is not final and we're working through the process.
It all sounds like an elaborate game. Naturally I picked up the phone and spoke to the EU about Microsoft's plans. Is it likely to disrupt them, and what are the implications? I've reported in a separate post.
Update: URLs added to give pre-order as well as upgrade details.