Office and Windows Live SkyDrive – don't miss unlucky Clause 13
How secure is Windows Live SkyDrive?
One of the most notable features of Office 2010 is that you can save directly to the Web, without any fuss. In most of the applications this option is accessed via the File menu and the Save & Send submenu. Incidentally, this submenu used to be called Share, but someone decided that was confusing and that Save & Send is less confusing. I think they are both confusing; I would put the Save options under the Save submenu but there it is; it is not too hard to find.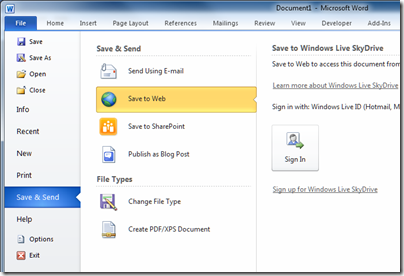 Microsoft does not like to be too consistent; so OneNote 2010 has separate Share and Send menus. The Share menu has a Share On Web option.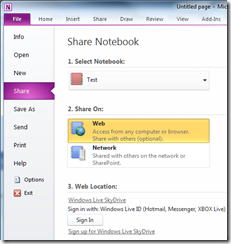 What Save to Web actually does is to put your document on Windows Live SkyDrive. I am a fan of SkyDrive; it is capacious (25GB), performs OK, reliable in my experience, and free.
The way the sharing works is based on Microsoft Live IDs and Live Messenger. You can only set permissions for a folder, not for an individual document, and you have options ranging from private to public. Usually the most useful way to set permissions is not through the slider but by adding specific people. Provided they have a Live ID matching the email address they give, they will then get access.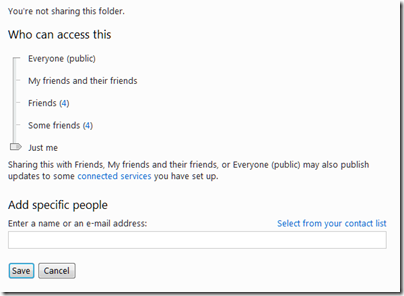 You can also specify whether the access is view only, or "add, edit details, and delete files" – a bit all-or-nothing, but still useful.

SkyDrive hooks in with Office Web Apps so you can create and edit documents directly in the browser – provided it is a supported browser and that the Web App doesn't detect you are on a mobile device, in which case it is view-only. The view-only thing is a shame when it comes to a large screen device like an iPad, though the full version nearly works.
Page 1 of 2 | Next page
Related posts: