I'm just getting started with Android development, for which I got hold of an HTC Desire. And I've been using Apple's iPhone 4 since its release in the UK. So which is better? There's no satisfactory quick answer to that, though the two phones are certainly comparable; perhaps too much so, judging by Apple's lawsuit. I thought it would be fun though to do a quick couple of posts on how they compare, of which this is the first. Reasons to prefer iPhone coming next. The following points are based on the Desire running Android 2.2 "Froyo".
1. You can plug in a micro SD card to expand the storage. Apple does not support this with the iPhone; it may be because it wants to control what goes on the device, or because it uses storage space as means of selling more expensive versions of its devices.
2. Related to (1), you can copy a file to the phone by attaching it to a PC and using the filesystem. To do this with the iPhone you need additional software, or a solution like Dropbox which copies your document up to the Internet then down onto the iPhone.
3. You don't need to install iTunes to get full use of the device. Some like iTunes, some do not; it is better on the Mac than on Windows, but it is great to avoid that dependency.
4. You can share your internet connection without fuss, either by creating a portable wi-fi hotspot, or through a USB connection.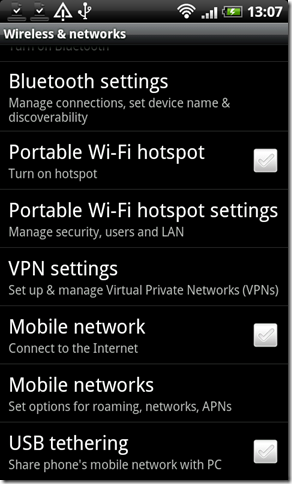 5. Adobe Flash works on Desire. Coming soon is Adobe AIR, which will enable developers to create Flash applications as well as Flash-driven web content.
6. The platform is more open. Developer registration is only $25.00 (vs $99 for iPhone) and there are fewer restrictions concerning how you develop your application, what sort of app you create, or what language you use. The standard language is Java, which is easier to learn and more widely used than Apple's Objective C.
7. The Desire has instant screen switching. Press home when already on the home screen, and you get thumbnails of all seven screens; touch a thumbnail to bring it to the front. Widget support means you can put those screens to good use too – not just for storing app shortcuts.
8. The battery is removable. The obvious advantage is that you can carry a spare with you.
9. It uses a standard USB cable. A small point perhaps; but it is easy to lose your cable or not have it with you, and being able to use a standard cable is convenient.
10. There's no issue with the antenna when using the Desire without a case.