Steven Sinofsky has posted on the Building Windows 8 blog, making it clear that this feature is coming to the Windows 8 client as well as to Windows Server 8.
I took a hands-on look at Storage Spaces back in October.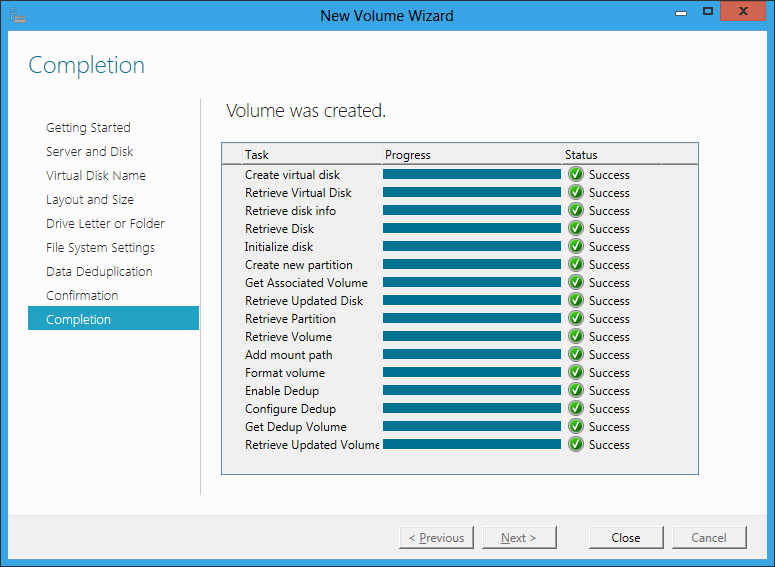 The feature lets you add and remove physical drives from a pool of storage, create virtual disks in that pool with RAID-like resiliency if you have more than one physical drive available. There is also "thin provisioning", which lets you create a virtual disk bigger than the available space. It sounds daft at first, but makes sense if you think of it as a resource to which you add media as needed rather than paying for it all up-front. It
The server version includes data deduplication so that similar or identical files occupy less physical space. Another feature which is long overdue is the ability to allocate space to a virtual folder rather than to a drive letter.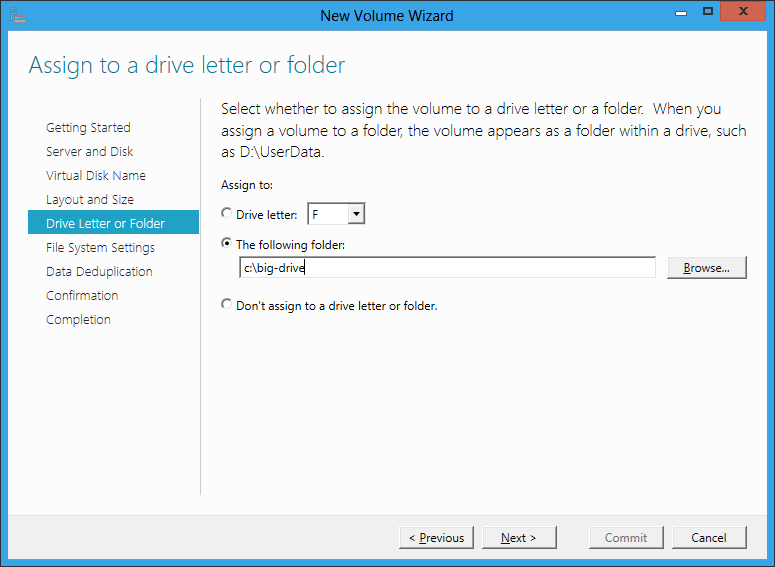 I do not know if all these features will come to the Windows 8 client version, but as data deduplication is not mentioned in Sinofsky's post, and the dialog he shows does not include a folder option, it may well be that these are server-only. This is the new Windows 8 dialog: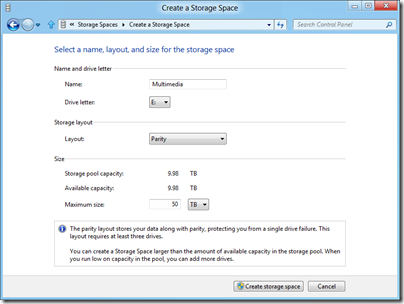 Storage Spaces occupies a kind of middle ground in that enterprises will typically have more grown-up storage systems such as a Fibre Channel or iSCSI SAN (Storage Area Network). At the other end of the scale, individual business users do not want to bother with multiple drives at all. Nevertheless, for individuals with projects like storing large amounts of video, or small businesses looking for good value but reliable storage based on cheap SATA drives, Storage Spaces look like a great feature.
Most computer professionals will recall seeing users struggling with space issues on their laptop, not realising that the vendor (Toshiba was one example) had partitioned the drive and that they had a capacious D drive that was completely empty. It really is time that Microsoft figured out how to make storage management seamless and transparent for the user, and this seems to me a big step in that direction.