Microsoft, rightly, is making plenty of noise about the Metro-style side of Windows 8, which is great for those using Windows 8 on a touch device. But has the company spent so much energy on that aspect, that there is little left for desktop users? That is arguable; but there are new features on the desktop side, as well as underlying operating system changes that benefit both sides of the dual personality in Windows 8.
Here are some that come to mind. The new copy dialog: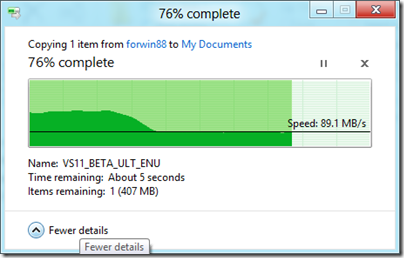 and the task manager: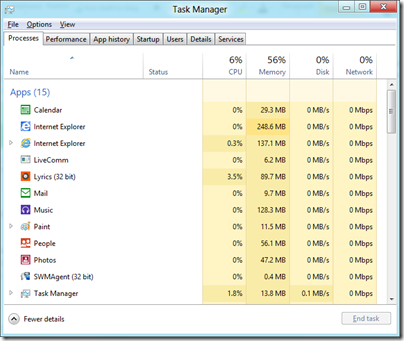 and the Explorer ribbon:

and Storage Spaces, a new approach to disk management:
and SmartScreen which blocks your unsigned apps by default:

and Windows to Go that lets you run in isolation from a USB storage device, and other security features including Trusted Boot (malware-resistant boot which uses UEFI 2.3.1), Measured Boot (uses TPM – Trusted Platform Module), and AppLocker which restricts access to files as controlled by Group Policy.
Then there are performance improvements: faster network connections (I have already noticed this when working with the preview), faster boot, longer battery life.
File History is a variation on what we have had before with backup but presented with a common-sense user interface: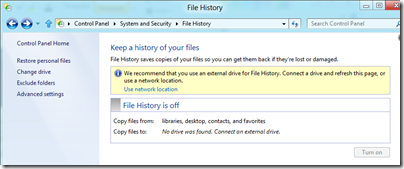 And Hyper-V, a big feature for power users: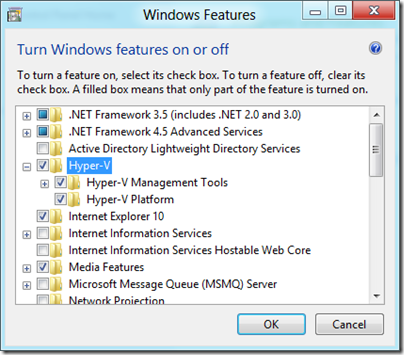 What have I forgotten? And is it enough to mitigate being bounced in and out of Metro by the new Start menu – or maybe you like the Metro Start screen better than the old one?