During the keynote at Google Developer Day London, Android evangelist Mike Jennings gave us what he says is the first showing of an actual device – prototype, of course – in Europe. I took a few blurry pics.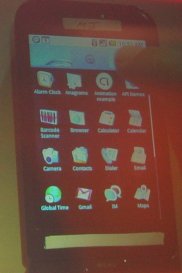 Perhaps inevitably, it seems reminiscent of Apple's iPhone. It even has an accelerometer so you can code it to respond to tilts and turns.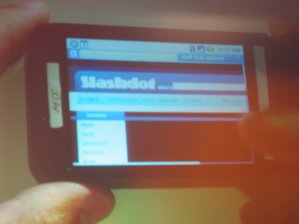 The web browser is based on WebKit, of course.
We were shown a spinning cube created in Java using an OpenGL library. The Android SDK is based on JDK 1.5.
Another thing that was mentions is Gears for Mobile. Now that Gears has a geolocation API it will be particularly useful in this context.