I'm at Wembley Stadium for Google Developer Day. No, Google is not filling the entire stadium (yet); but it is a decent venue. On arrival we were given the usual USB stick though this one is distinctive: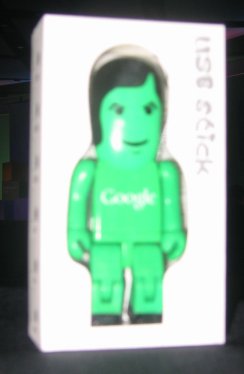 Made me smile after reading nothing but gloomy economic news on the journey over.
I'm not expecting news announcements today; just a bit more detail on initiatives like App Engine and Gears. The agenda was put together before the Chrome announcement; but I'm hoping Google's new browser will make an appearance as well.
If you are here and would like to chat please come and say hello – tell me what you think of Google's developer activities.