The great think about virtualisation is that virtualised hardware stays the same, so you don't get problems when you move to new hardware, right? Unfortunately when I ran up an XP image on VirtualBox, newly installed on Vista 64, I got this blue screen, an 0x0000007B stop error: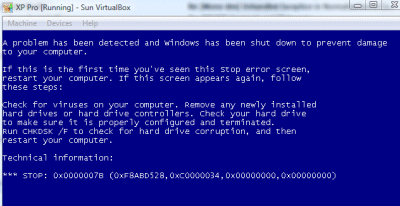 The problem was that VirtualBox must have changed its default virtual IDE controller since I first set up this VM. Windows hates having the storage controller changed – though there are ways to fix it. Much easier, though, to change the IDE Controller setting in VirtualBox from PIIX4 to PIIX3: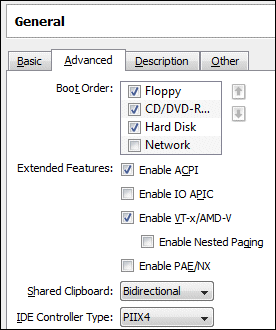 This problem would likely not have occurred if I had preserved the .xml file which defines the virtual machine settings. Unfortunately I only preserved the hard drive .vdi file, and used it in a new virtual machine. So VirtualBox is working as designed. Still, an easy fix.