Google Chrome Frame is an interesting twist in the browser wars. Web developers can now add a tag to a page that forces Internet Explorer to render it using an embedded version of Chrome:
<meta http-equiv="X-UA-Compatible" content="chrome=1">
The concept is not so different from Mozilla's Screaming Monkey, which replaces the IE JavaScript engine with its own, except that Chrome Frame has its own HTML renderer as well. The idea is that web developers need no longer be constrained to HTML features which IE supports. IE users do not need to change their browser; just install the plug-in.
The question though: why bother? Why not just ask users to install Chrome itself and use it to browse your site? Chrome on Windows is a great piece of work, and I use it regularly, whereas there's something odd about using one browser embedded within another.
I suppose there is some small subset of users who have to use IE at work for compatibility with some application, but are allowed to install plug-ins; or others who are brave enough to install an add-in, but feel somehow more comfortable sticking with the default and official Windows web browser.
Still, I'm not sure that there are many users in that category. It also turns out that the Chrome Frame concept has some problems, as I discovered when I tried it out. Note that this is an "early-stage release", so some things can be expected not to work. Even so, some of the issues cast doubt on whether this a sensible approach. The problem area is integration. For example, when Chrome Frame is active, should the browser announce itself as IE, or as Chrome? When you click a link, should it open in Chrome Frame, or in native IE? When you have a plug-in installed in IE, would you expect it to work in Chrome Frame as well?
The answers currently are that the browser still announces itself as IE, though chromeframe is added to the User-Agent header. Links open by default in IE even if Chrome Frame is active, and plug-ins like Adobe Flash do not work in Chrome Frame even if they are installed in IE. Overall, if you want a page to run well in Chrome Frame, you really need to code for it specifically. In other words, IE+Chrome Frame is yet another browser variation to worry about.
Fortunately, Chrome Frame only kicks in when activated by the tag above, or forced by prefixing the URL with cf; and if users do the latter, they should expect trouble. When I tried it, I had a disappointing experience visiting Adobe.com in Chrome Frame, even though Flash was installed and up-to-date. I've included the right-click menu to show that this is Chrome Frame: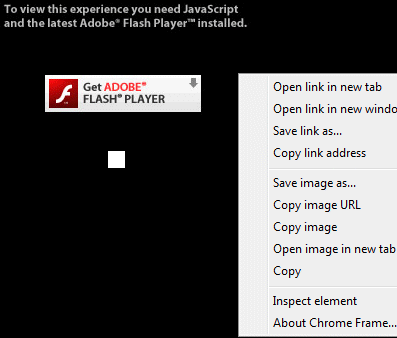 Gmail also has problems, probably because it is delivering markup designed for IE: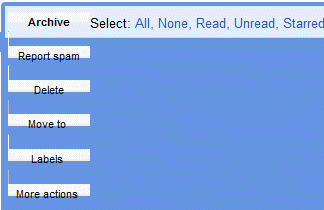 Of course Chrome Frame is not intended to be used like this; but it does demonstrate the challenges that exist if you decide to target Chrome Frame. In compensation, you get the HTML 5 goodness and fast JavaScript that Google has in its browser.
This feels like a last resort. I doubt network admins will welcome Chrome Frame, since it does undermine one of the reasons for using IE: that the system browser is kept up-to-date by Microsoft with security patches using Windows update or Windows Server Update Services. I'm not tempted to keep it installed myself.
The opposite approach strikes me as better, where other browsers emulate IE by embedding it, as in IE Tab for Firefox.
Still, while I'm sceptical of the technical merits of Chrome Frame, it is a great PR move. It puts pressure on Microsoft to implement more HTML 5 features and speed up its Javascript engine, or risk the embarrassment of sites which require IE users either to switch browsers, or to suffer this add-in.
Update: see also Browser Soup and Chrome Frame by Mozilla's Mitchell Baker, who does a good job of explaining why this is a bad idea – though bear in mind that she works for a competitor.