The BBC reports that Google will ban essay adverts. I knew this was a problem but hadn't appreciated how severe it is: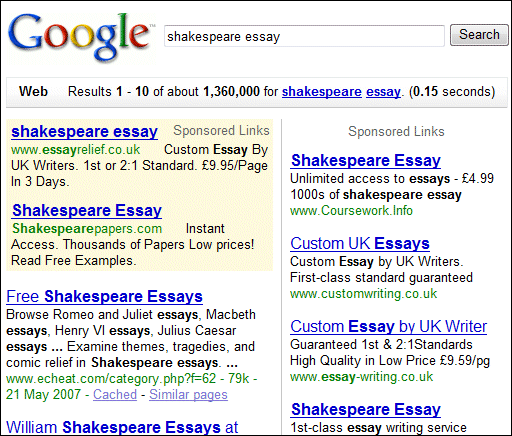 Banning the ads strikes me as sensible, but won't students simply perform a search instead? Google could also block the searches, but that's censorship and has difficulties of its own.
The internet has made both paid and unpaid plagiarism too easy; but there has always been a fine line between plagiarism and research (a song by Tom Lehrer comes to mind). Perhaps it is time to change the way students are assessed.