This looks great: Popfly Game Creator.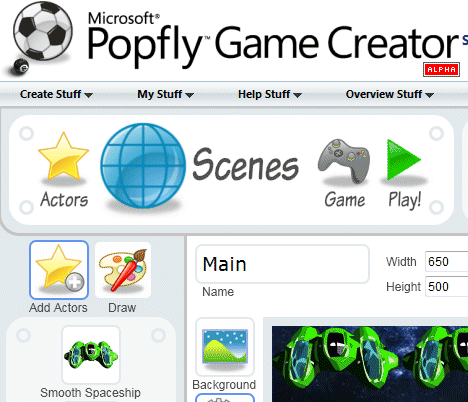 Interesting on several counts.
First, casual gaming will help get Silverlight runtimes deployed.
Second, it's Microsoft doing one of the things it does well: opening up programming to a new group. Another example: Microsoft promotes its XNA gaming framework to universities, where it helps them to entice new students into computer science.
Third, it's from Adam Nathan, author of the definitive work on .NET interop, .NET and COM. Popfly gaming must be welcome light relief (though I don't mean to imply that this stuff is easy to do).
Fourth, is online programming – I mean, programming that you actually do online – coming of age?