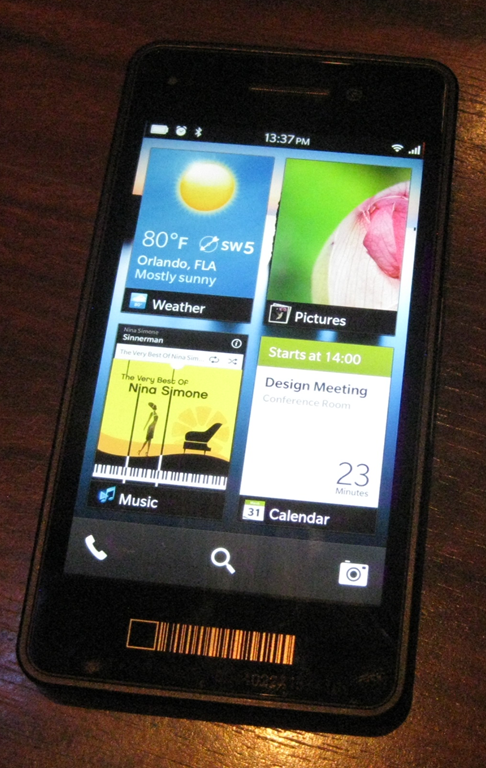 RIM chief Thorsten Heins says in an interview that his company may license the forthcoming BlackBerry 10 mobile operating system to third parties. Here is the key quote:
We don't have the economy of scale to compete against the guys who crank out 60 handsets a year. We have to differentiate and have a focused platform. To deliver BB10 we may need to look at licensing it to someone who can do this at a way better cost proposition than I can do it. There's different options we could do that we're currently investigating.
He goes on to talk about:
… us building a reference system, and then basically licensing that reference design, have others build the hardware around it – either it's a BlackBerry or it's something else being built on the BlackBerry platform
The big question: would the likes of Samsung and Sony leap to manufacture BlackBerry OS smartphones when they can offer Android for free?
A more nuanced question: even if OEMs were to license BlackBerry OS, to what extent would they really get behind it, as opposed to cranking out a few devices to see how they went? The latter is what happened to Windows Phone 7, with the exception of Nokia late in the day.
Samsung manufactures Windows Phone 7 devices, but you would hardly know it, since it is the Android-based Galaxy range that gets all its attention.
Another problem for RIM is negotiating the tricky waters of both manufacturing devices and licensing the OS to others. Apple did not enjoy having third-party manufacturers like Power Computing, Radius and Motorola release Mac clones. Here is what Walter Isaacson writes in his biography of Steve Jobs:
Apple got an $80 fee for each computer sold, but instead of expanding the market, the cloners cannibalized the sales of Apple's own high-end computers on which it made up to $500 in profit.
Microsoft is now coming at this from the opposite end, going into hardware manufacturing with the Surface, which is another interesting experiment.
Still, listen carefully to what Heins is saying. "We don't have the economy of scale to compete against the guys who crank out 60 handsets a year." It is not just a matter of coming up with a fantastic mobile operating system or even a fantastic device; it is all about ecosystem, as Nokia boss Stephen Elop stated 18 months ago. RIM's ecosystem is in decline, and the company will explore every avenue in trying to turn that around.