Embarcadero has released a video (embedded at the foot of this post) previewing RAD Studio XE3, the next version of the application development suite which includes Delphi and C++ Builder.
Two big new features are Metropolis applications and an new HTML5 Builder tool which looks like a next-generation PHP Builder.
Metropolis – a neat name until Microsoft back-pedalled on the Metro designation for Windows Runtime apps – appears to be a framework for apps that look like Windows Runtime apps but in reality are not. At least, that is my presumption for "VCL Metropolis applications". The VCL (Visual Component Library) is a Delphi framework (usable also in C++ Builder) which is tied to Windows and GDI, the old-style Windows graphics API, along with many other Win32 APIs. GDI does not work in the Windows Runtime.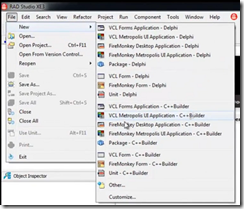 No matter, all we need is full-screen apps, touch input, and a don't-call-it-Metro look and feel, and presto, Windows Runtime apps in all but name. They might even run on Windows 7.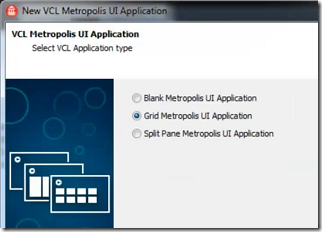 A glimpse at the controls.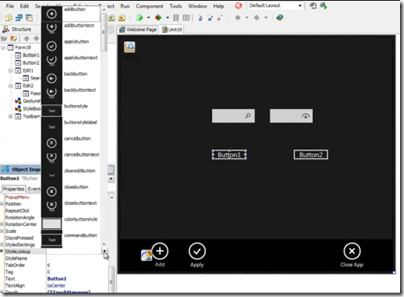 Except that there will be significant differences between Metropolis and Windows Runtime. No support for Contracts, for example, the Windows Runtime mechanism for inter-app communication; no delivery from the Windows Store; no support for Windows RT.
The big issue though is this: why would you want a desktop app to look like a Windows Runtime app? And will not users be mightily confused?
The video then goes on to talk about converting existing apps with a "Convert to Metropolis UI" menu option. It turns out though that you can also create FireMonkey Metropolis apps, and the Convert to Metropolis UI option is shown with a FireMonkey app, not a VCL app. Since the FireMonkey framework is designed for cross-platform and uses custom drawing for all its controls, potentially a FireMonkey app could be a real Windows Runtime app, though I get the impression it probably is not.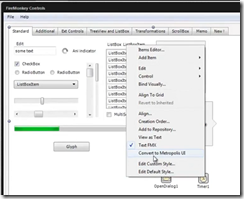 I do think Embarcadero needs absolute clarity here, which is notably lacking in this preview. There is no point in pretending that a Win32 app is a Windows Runtime app when it is not. I have asked for further information.
HTML5 Builder
There is also a quick look at HTML5 Builder.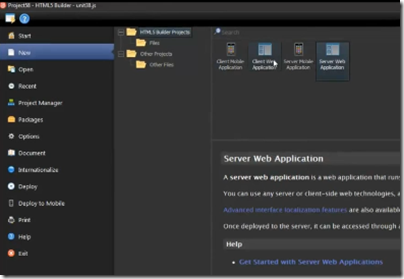 This tool targets server-side development with PHP, as well as apps for web,iOS,Android, Blackberry and Windows Phone. My guess is that there is PhoneGap/Cordova under the covers. I also saw some jQuery in the demo.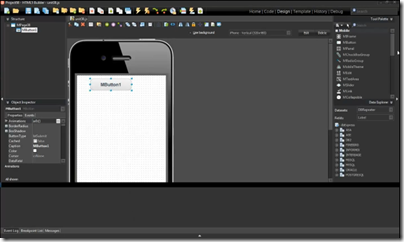 Here is a look at the CSS3 colour picker.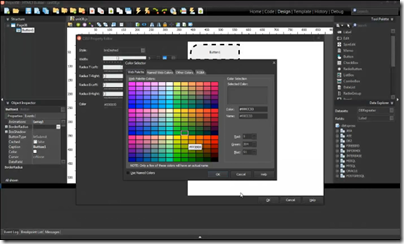 Update: looks like Embarcadero found a way to fake Live Tiles as well:
Metropolis applications are really traditional "desktop" applications styled to look like the Metro UI.
The TLiveTemplate component spawns a new process in the WinRT space which is is an actual WinRT LiveTile application. The LiveTile communicates with the Metropolis "desktop" backend via HTTP/REST to start/stop the application or update the LiveTile.
The screenshots are drawn from this video, or you can watch it on the Embarcadero site here.
For more info from attendees of the RAD Studio XE3 world tour see also:
http://members.adug.org.au/2012/08/22/highlights-of-the-sydney-xe3-event/