I was broken-hearted when David Bowie died in January; but grateful that he left us with one of his finest works, the album called Blackstar or possibly just ★.
I had pre-ordered the CD but soon realised that I would have to get the vinyl. The cover design is different. The CD has a black star on a white background.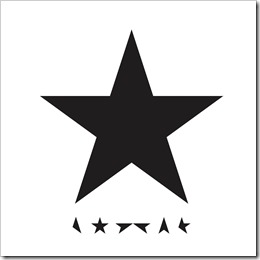 The vinyl on the other hand has a black cover with a cut-out opening onto the black vinyl inside.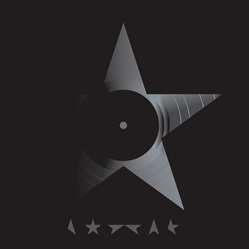 The cutout hole is like a wound, no coincidence. The fragmented star symbols below spell Bowie. Great work from designer Jonathan Barnbrook.
As a piece of art it is beautiful and powerful, as an album cover it is highly impractical. The cutout star shape is easily bent when you shelve the record, and the transparent plastic inner sleeve is not ideal for protecting the vinyl.
I have even heard it suggested that this is deliberate, the fragility of the package echoing the fragility of life.
In addition there have been quality control issues. Some reissues have a horrible soft PVC inner sleeve that clings to the vinyl and seems to damage it, causing swooshing noises. Others are just rather noisy. You are doing well to get one that plays perfectly on both sides.
I am on my second copy and it is not perfect, but what I found most surprising was how much better it sounds than the CD.
Play Lazarus: the vocals are more real, the bass more dramatic, the wind instruments more sonorous and eerie.
I am curious about such things, and made a 24/96 digital copy of the track. It still sounds better than the CD, though something is lost in the copy. One reason – probably the main reason – is that the CD is "brickwalled", that is, compressed for maximum loudness at the expense of dynamic range. Here is the view of the Lazarus track on CD in Adobe's Audition CC: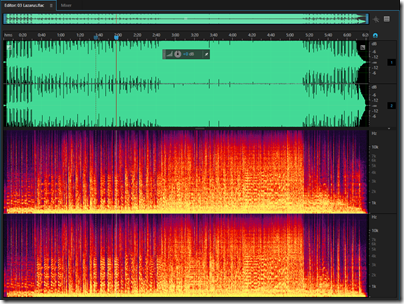 And here is the vinyl: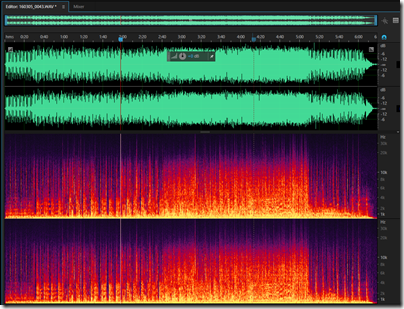 That CD waveform is tragic; all the wide dynamic range of which CD is capable wasted for no good reason.
The vinyl is better in part for technical reasons; you cannot max out vinyl in the same way.
It is also intriguing to see frequencies above 30K in the vinyl (not that you can hear them).
Still, the bottom line is that it does sound better, especially if you hear the vinyl directly.
Recommended, despite the fragility and imperfection of the medium.