Hot on the heels of the Honor 10 AI comes the OnePlus 6, another example of a high-end smartphone at an affordable price.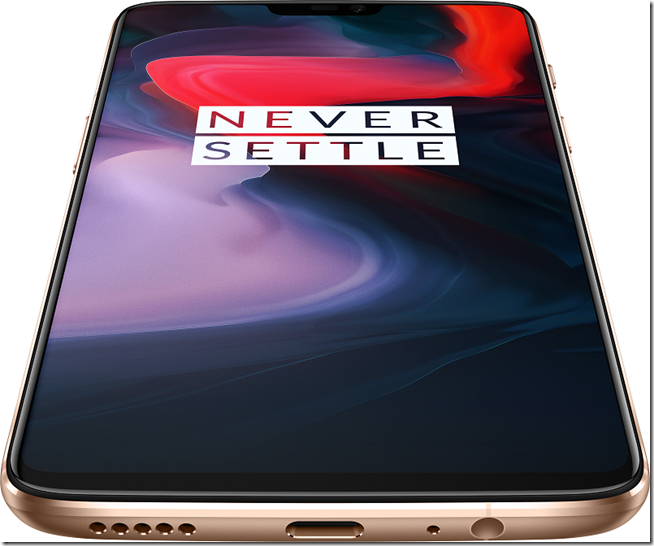 The OnePlus 6 has a 6.28″ display and is powered by a Qualcomm Snapdragon 845: 4 x2.8 GHz plus 4×1.7 GHz Kryo CPU cores and Adreno 630 GPU. The 845 also features the Hexagon 685 DSP including the Snapdragon Neural Processing Engine so it can make its own claim to AI processing.
Glass body, notch, face unlock, fingerprint sensor on the rear where it belongs, and a 16MP + 20MP rear camera.
The camera is interesting. There are three cameras, two rear and one front, all based on Sony sensors. Unlike the Honor 10, you get OIS (Optical Image Stabilization) to help reduce camera shake. Pixel count is slightly lower than on the Honor 10 though.
Another benefit of the OnePlus 6 is water-resistance. It will survive a quick dunk, apparently, but not immersion.
Prices are a tad higher than for an Honor 10 but still well below a Samsung S9 (£739) though of course the price you actually pay may vary:
6GB RAM + 64GB Storage £469
8GB RAM + 128GB Storage £519
8GB RAM + 256GB Storage £569