David Bowie's Welcome the Blackout, originally a Record Store Day vinyl exclusive, has now been released on CD and streaming services.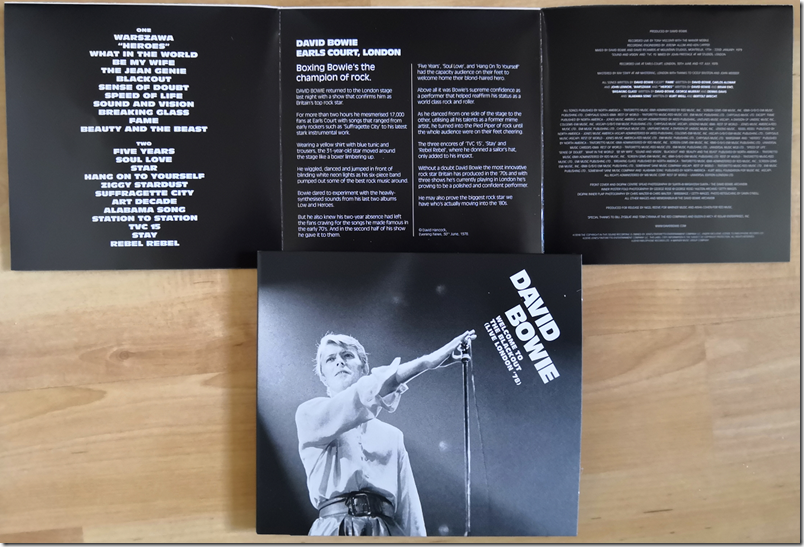 The album is excellent, a live performance taken from Earls Court London on June 30th and July 1st 1978. The tour is the same one from which the earlier release Stage was taken, but on this one both the performance and the recording is superior in my opinion. I have reviewed it based on the vinyl release here.
Now the CD is here, packaged in a tri-fold sleeve even though there are only 2 CDs. Two of the inner panels are blank black, which I guess is a design reference to the title.
You also get a fold-out with sleeve notes and a small poster, which was not included in the vinyl release. There is a a review of one of the concerts by David Hancock (first published 30th June 1978 which must mean it is of the 29th June performance NOT featured here, but it matters little). The front of the fold-out is the cover of the tour programme/magazine, called ISOLAR 2.
Apparently these extras are a limited release (though I would guess a large number has been produced). There is also an unlimited release in a standard jewel case without the booklet (as I understand it).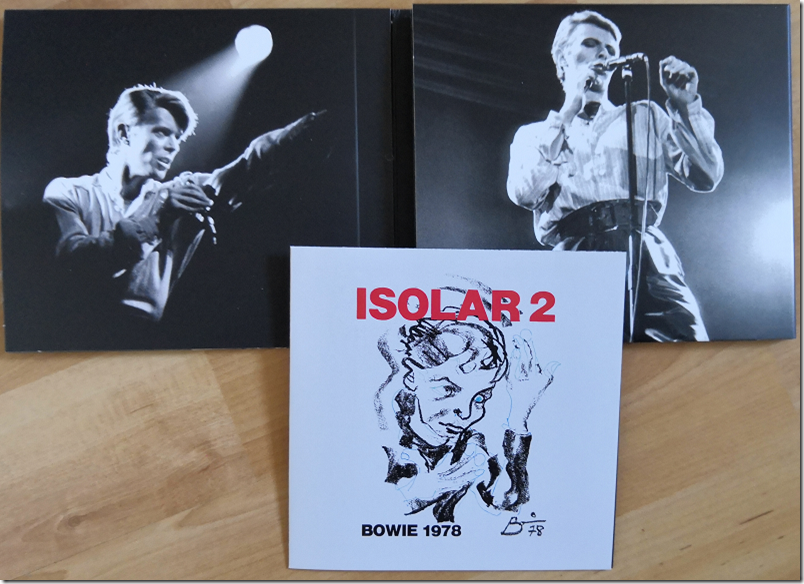 The sound of the CD is fine and similar to the vinyl. This is not something to take for granted, as CDs are often mastered for a louder sound at the expense of dynamics.
Recommended if you don't have the vinyl and want a physical release.