I purchased a Canon IXUS 400 in November 2003. Good camera (for my purposes); but the battery life has dwindled to the point of nuisance and I figured it was time to replace it. I bought a near-equivalent, the IXUS 80IS, for around half the price the 400 cost 5 years ago. I especially like the idea of image stabilization, since I don't carry a tripod.
I thought it would be interesting to compare the image quality, so I took a snap across the study (without a tripod). It's difficult to compare like with like, as the newer camera supports higher resolutions. In the end I decided to use each one at its best resolution. The books in the image are around 3 metres (10 feet) away. Here's the IXUS 400, image enlarged to match the size of the other: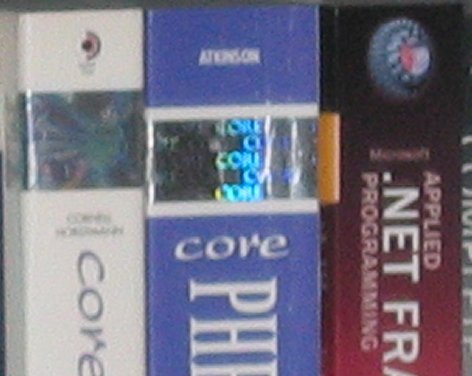 and here is the IXUS 80IS: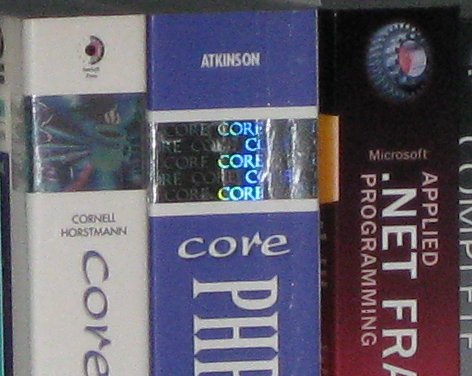 Note that this is a very small detail; the old camera is not that bad. Still, a big difference.
Incidentally, I posted my first picture to Flickr earlier today – a snap of the Foo Fighters at Dreamforce last year. Taken with the old Canon, of course.