My Windows laptop is ancient (2015) and my company decided to replace it with a MacBook Pro especially since we need to develop software compatible with Apple Silicon. The new Mac works well  and I have been busy putting the essentials (for me) on it: Xcode, Visual Studio Code, .NET 6.0 SDK, Microsoft Office and so on.
Tip for .NET developers: when you put .NET and VS Code on an M1 Mac, you might get a CPU not supported error from Mono, at one time a dependency of the OmniSharp language server. You can fix this either by installing rosetta 2, the x86 translator for Apple silicon, or by setting omnisharp.useModernNet – see here for details.
There are two things I always have to do with a new Mac. The first is to go to  System preferences – Trackpad  – Scroll & Zoom and uncheck the mischievously worded option Scroll direction: Natural. This seems to set this for the mouse too. The reason is that as far as I can tell the Apple preference is no more or less natural than the older approach and having it different depending which operating system you are using is confusing. My suspicion is that Apple introduced this in order to make it harder to switch between Mac and Windows.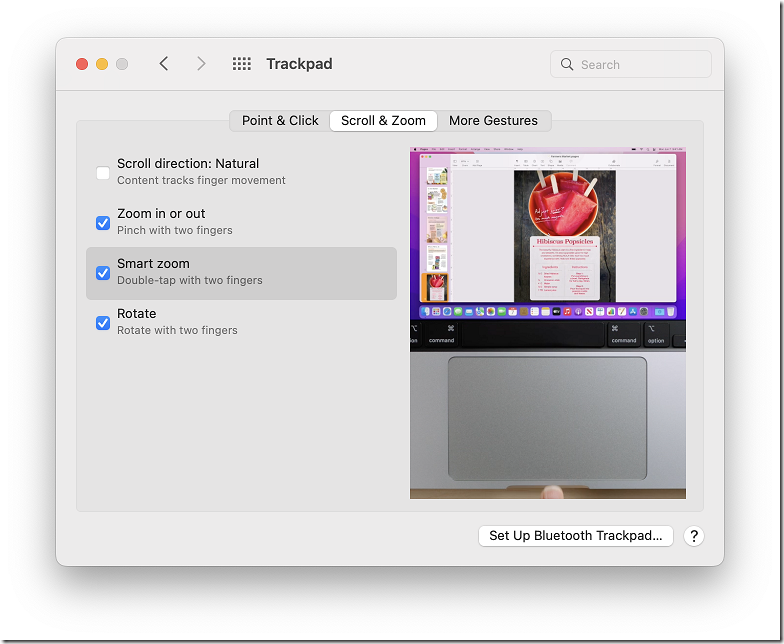 The second thing is a bit trickier which is to install my password manager. I use Password Safe which does not offer an up to date Mac download, nor an Apple Silicon version. There is a commercial version in the App Store, but since it is open source my solution is to build from source. I recall doing some tweaking the last time I did this, a couple of years back for an Intel Mac, but the process seems to be smooth now as a few fixes have been added for Xcode and arm64 support. I used the latest development release of wxWidgets, 3.1.6, which has to be built first. My build declares itself to be v 0.01 OSX.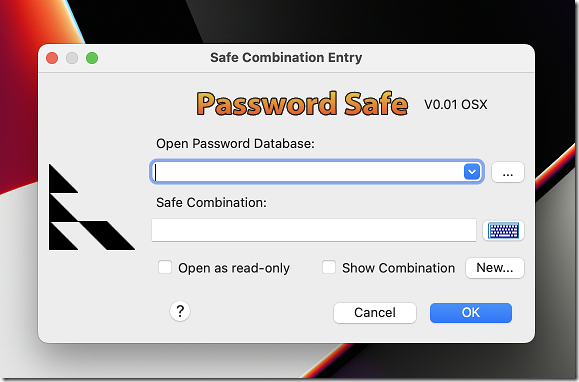 Without the password manager a laptop is almost unusable for me since I don't know many of the passwords I use and generally prefer not to save them in the  browser.
My desktop PC which I use for the majority of my work remains Windows and I am a fan of WSL (Windows Subsystem for Linux) which from my perspective is the best new feature of Windows since the release of Windows  7. I miss WSL on the Mac though it is less necessary because macOS is a Unix-like operating system.
In general I do not have a strong preference between Mac and Windows, though I feel that Microsoft and its OEM partners have some work to do to get Windows on Arm working as well as M1 Macs. I was also disappointed by Windows 11, particularly by its lack of support for slightly older CPUs, and the new Start menu and taskbar which is a step backwards from Windows 10. The appearance of ads in the user interface is a concern too, though it is minimal if carefully configured.