Microsoft is having trouble convincing developers that its new Metro-influenced Visual Studio user interface, in the forthcoming version now in beta, is a good idea.
To be more precise, it is not so much Metro, but the way Microsoft has chosen to use it, with toolbox icons now black and white. The change also affects menus such as IntelliSense in the code editor. Here is the new design:
or you can choose a "Dark" colour scheme: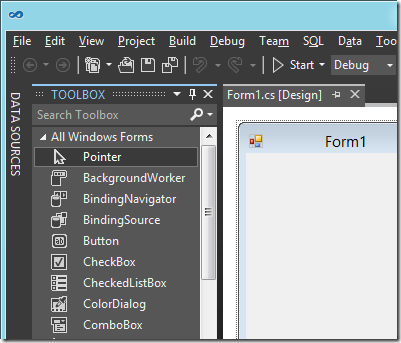 and the old 2010 design for comparison: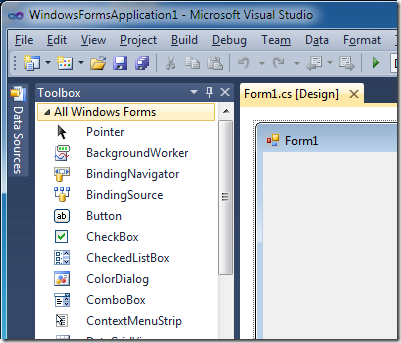 Developers voting on this over at UserVoice, the official feedback site, have made this the single biggest issue, with 4707 votes.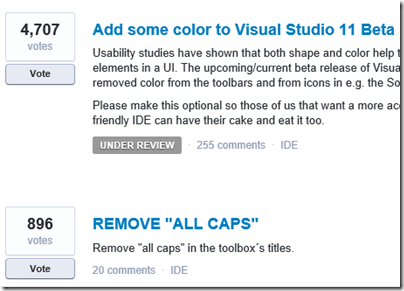 They do not much like the All Caps in the toolbox names either.
Microsoft has marked this as "Under review" so maybe there could yet be a more colourful future for Visual Studio 11.