AVG found a virus on my Vista system this morning: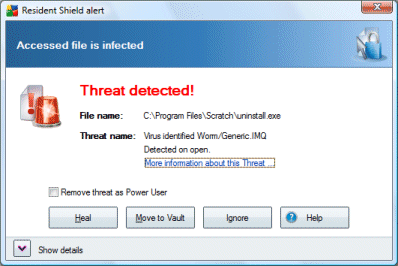 I was puzzled at first: what is Scratch? Then I remembered: it's an innovative visual programming language aimed at education. Virus, or false positive? I checked the file, which seemed unchanged since 2007, but of course these things can be deceptive. Still, why this file, and how had this virus arrived? I looked here; other Scratch users have had the same problem, and other anti-virus software does not detect any virus, so it seems that this is indeed a false positive.
Most anti-virus software is based on a broken concept, the idea that you can detect malware by comparing files against a "known-bad" list of signatures, and occasional false positives are inevitable. I'd like to see that possibility properly recognised in the UI that the a-v software presents.
Not good for AVG, following its ill-judged LinkScanner problems.