Xamarin's Miguel de Icaza was booked for a standard session room at Build, Microsoft's developer conference in San Francisco, but the session was moved to the keynote room because of demand. I am not sure how the likely demand was calculated, but it was possibly something to do with the event app that lets attendees plan their agenda.
It was just as well that the session got moved.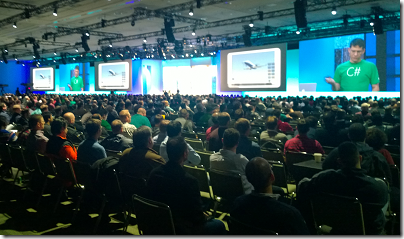 The attendance at the session mirrored my observation that Xamarin's stand in the third-party partner exhibition was drawing more attention than any other. Xamarin's tools let developers port applications to iOS and Android while still using C# and the .NET Framework.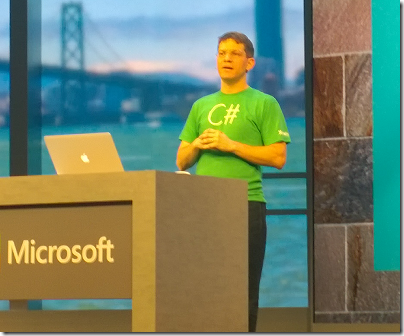 I am not sure what to conclude from the obvious high level of interest in compiling apps for iOS and Android. You can interpret this as good news for Microsoft, in that it keeps developers working in .NET and with easy access to the libraries that support Microsoft services; or as bad news, in that it shows how many developers are moving towards non-Microsoft platforms in their app deployments.
It was the second time today that de Icaza appeared on the keynote stage. Earlier he stood there with Anders Hejlsberg, the author of C#.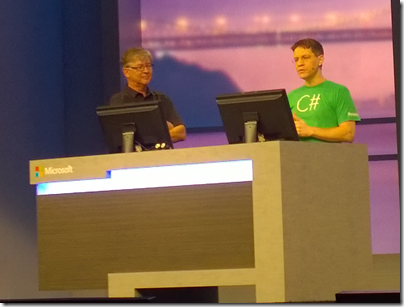 It has been a long journey, from the time when Mono (the open source implementation of .NET founded by de Icaza) was viewed with distrust by Microsoft (as far as I could tell), as an open source competitor to the official version.
Now there is talk of whether Microsoft might acquire Xamarin – of which there is no news here at Build, I should emphasise.