Adobe has announced a new wave of its Creative Cloud subscription offering, including new mobile apps for Apple's iPad.
The apps are Adobe Sketch, Adobe Line, Adobe Photoshop Mix, Lightroom Mobile and Adobe Voice.
Photoshop Mix includes a popular feature of the desktop package, content-aware fill, which you can use to remove unwanted objects from an image.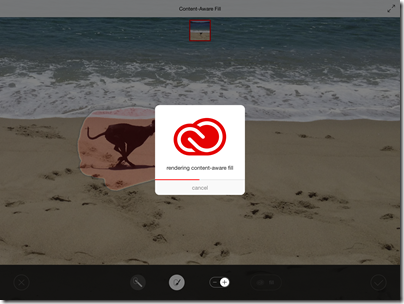 There is also hardware for the iPad: Adobe Ink which is a digital pen, and Adobe Slide, a digital ruler. They only work with Adobe apps but apparently are cleverly designed using a wireless connection to overcome the lack of built-in pen support on the iPad. (I was amused by the codename for Slide – "Project Napoleon", little ruler, geddit?)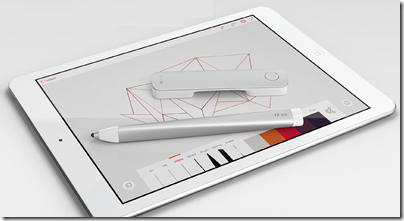 Why the focus on the iPad, when Android is also a popular tablet platform? Adobe says that it its particular design-oriented market, almost all the demand is for iPad support. That said, it is interested in Microsoft's Surface 3 as a tablet platform for designers.
There are also new features in the Creative Cloud desktop applications, which have all been updated. These include Smart Guides, font search, and new masking tools in Photoshop; and support for fixed layout EPUB documents from InDesign. Adobe has also improved its Linked Smart Object support in Photoshop, which lets you embed documents such as Illustrator files while keeping them linked to the original. You can now convert embedded Smart Objects to Linked Smart Objects, and package linked files so you can share them with others while maintaining the links.
Adobe Muse (a web design tool) has been rewritten as a 64-bit native application (it was originally a Flash/Adobe AIR app).
The Creative Cloud Photography Plan, which was first announced as a limited offer, is now available indefinitely at £8.78 per month (perhaps it is a round number in dollars?)