If you go to the special url about:memory in Google Chrome, you get a summary of memory usage in all your running browsers, not just Chrome. I tried the following test:
1. Close all browsers.
2. Reopen all browsers – IE7, Chrome, Firefox, Safari – navigate to bbc.co.uk
3. Open the Chrome memory status page: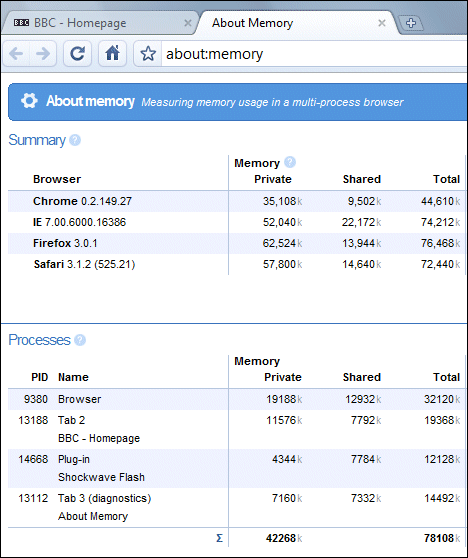 There are figures for virtual memory as well; I've truncated them to make the image fit better. Chrome is easily the smallest.