This was not one of Microsoft's most surprising announcements, but even so, confirmation that some of the company's most significant products are to receive updates a year or so from now. The announcement was made at the SharePoint and OneDrive session at the Ignite event here in Orlando.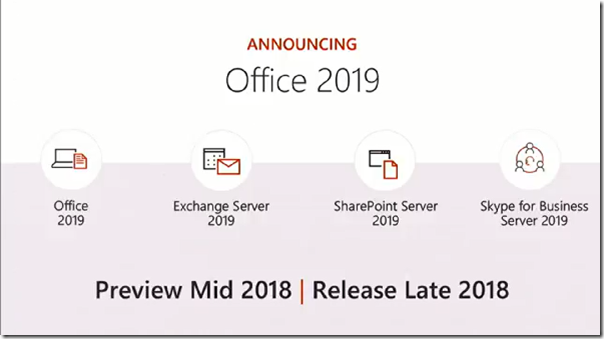 If you have an hour or so spare, you can view the session here:
Note that fewer people now use these products; that is, increasing numbers of users are on Exchange Online and Office 365. These are the same but not the same, and get updates earlier than the on-premises equivalents. Still, we may well see a makeover for Office 365 at around the time Office 2019 is released.
Either way, we should not expect a radical departure from the current Office. Rather, we can expect improvements in the area of collaboration and deeper integration with cloud services.
You will also need to think about the following dialog, if you have not already (the exact wording will vary according to the context):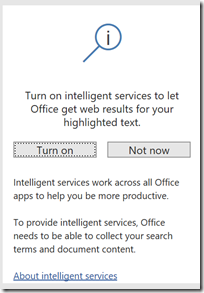 The deal is that you send your document content to Microsoft in order to get AI-driven features.