Adobe has added a number of new features for its Creative Cloud software suite, which includes Photoshop, Illustrator and InDesign.
The new features include Perspective Warp in Photoshop, which can adjust the perspective of an object so you can match it to that of an existing background; a new Pencil tool in Illustrator; and for InDesign, simplified hyperlinks and the ability to automatically install fonts from Typekit (another Creative Cloud service) if they are missing from the document.
The most intriguing new feature though is 3D printing support in Photoshop.
3D printing is not new; it has been around for many years in industry and medicine. More recently though, 3D printers that are affordable for hobbyists or small businesses have become available. There are also services like Shapeways which let you upload 3D designs and have the model delivered to you. Picking up on this new momentum, Adobe has added to Photoshop the ability to import a 3D design from a modelling tool or perhaps a 3D scanner, and print to a local printer or to a file for upload to Shapeways. Photoshop, according to Adobe, will do a good job of ensuring that models are truly print-ready.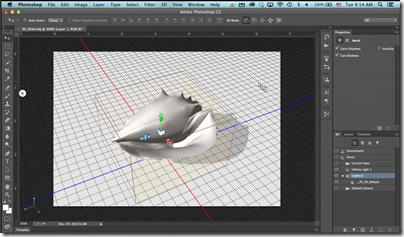 After opening the design and applying any changes needed, such as altering the shape or adding colour, you can use the new 3D Print Settings to print the model.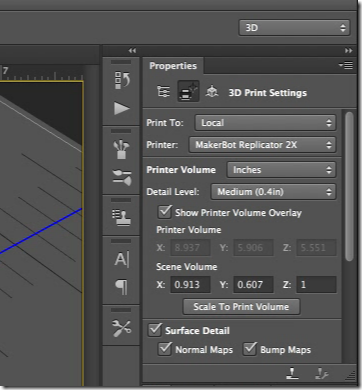 Photoshop is intended primarily as a finishing tool, rather than for creating 3D models from scratch.
Here are some actual results: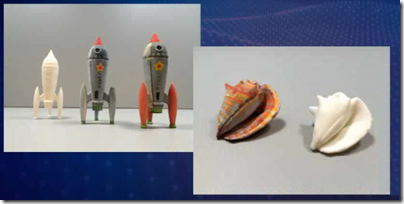 3D printing support is now built into Windows 8.1, but Photoshop does not use this. Apparently the Windows feature arrived too late, but will be supported in a future release.
Adobe says it is bringing 3D printing to the creative mainstream; but to what extent is this a mainstream technology? The hobbyist printers I have seen are impressive, but tend to be too fiddly and temperamental for non-technical users. Still, there are many uses for 3D printing, including product prototypes, ornaments, arts and craft, and creating parts for repairs.