SapphireSteel Software is poised to release Amethyst, which lets you develop Flash and Flex applications with Microsoft's Visual Studio 2008 or 2010.
Why bother? There's two aspects to this. One is simply the comfort factor: if you are a .NET developer used to Visual Studio, but now working on Flash or Flex, this could be an easier way in than the Eclipse-based Flash Builder. There is a visual designer, a full-featured debugger, a property inspector with sections for properties, events, effects and styles, for example, and double-clicking an event generates an event handler as you would expect.
The other factor is areas where Amethyst can improve on what Flash Builder offers. One example is ActionScript refactoring, disappointing in Adobe's product. Amethyst is not brilliant, but does have a few extras including Extract Method, Encapsulate Field and Extract Interface.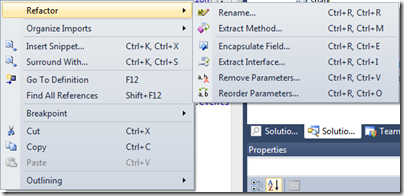 Another useful feature is that Amethyst can share projects with Flash or Flash Builder. Before you get excited, it does not do the magic you might want, Visual Studio editing of .fla files with embedded ActionScript. It does work reasonably seamlessly though: you can open .fla file in the Flash IDE by clicking within Amethyst.
This would have been even more interesting if Adobe had not added a measure of Flash Builder integration in Flash Professional CS5; and that is the challenge facing SapphireSteel – how to keep up with Adobe's official development tools.
I've only played briefly with Amethyst but although I've been impressed with it in some ways, I also found myself missing features in Flash Builder, such as the Connect to Data wizards, and the view state management.
It is early days though; and I would be interested to hear from others who have tried Amethyst on what they do or do not like about it.
Price is not yet stated, but SapphireSteel also offer a Ruby product which is priced at $49 for a basic edition, or $199 for a professional version. Amethyst also comes in two editions so perhaps we will see something similar.