NVIDIA CEO Jen-Hsun Huang has announced the Grid Visual Computing Appliance (VCA). Install one of these, and users anywhere on the network can run graphically-demanding applications on their Mac, PC or tablet. The Grid VCA is based on remote graphics technology announced at last year's GPU Technology Conference. This year's event is currently under way in San Jose.
The Grid VCA is a 4U rack-mounted server.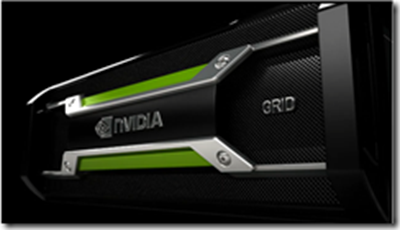 Inside are up to 2 Xeon CPUs each supporting 16 threads, and up to 8 Grid GPU boards each containing 2 Kepler GPUs each with 4GB GPU memory. There is up to 384GB of system RAM.
There is a built-in hypervisor (I am not sure which hypervisor NVIDIA is using) which supports 16 virtual machines and therefore up to 16 concurrent users.
NVIDIA supplies a Grid client for Mac, Windows or Android (no mention of Apple iOS).
During the announcement, NVIDIA demonstrated a Mac running several simultaneous Grid sessions. The virtual machines were running Windows with applications including Autodesk 3D Studio Max and Adobe Premier. This looks like a great way to run Windows on a Mac.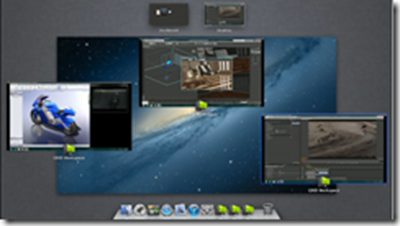 The Grid VCA is currently in beta, and when available will cost from $24,900 plus $2,400/yr software licenses. It looks as if the software licenses are priced at $300 per concurrent user, since the price doubles to $4,800/Yr for the box which supports 16 concurrent users.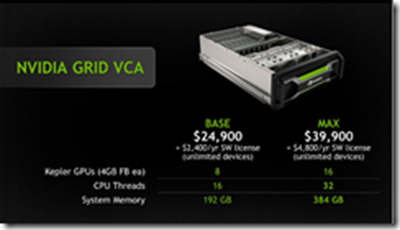 Businesses will need to do the arithmetic and see if this makes sense for them. Conceptually it strikes me as excellent, enabling one centralised GPU server to provide high-end graphics to anyone on the network, subject to the concurrent user limitation. It also enables graphically demanding Windows-only applications to run well on Macs.
The Grid VCA is part of the NVIDIA GRID Enterprise Ecosystem, which the company says is supported by partners including Citrix, Dell, Cisco, Microsoft, VMWare, IBM and HP.