Bang & Olufsen (B&O) has a long history of innovative design; it has always been the brand to look for if you want an audio system that looks beautiful as well as delivering decent sound quality.
When I arrived at the B&O booth here at IFA in berlin the unusual Shape wall speakers caught my eye. This is as much art as audio and would be a talking point in any living room.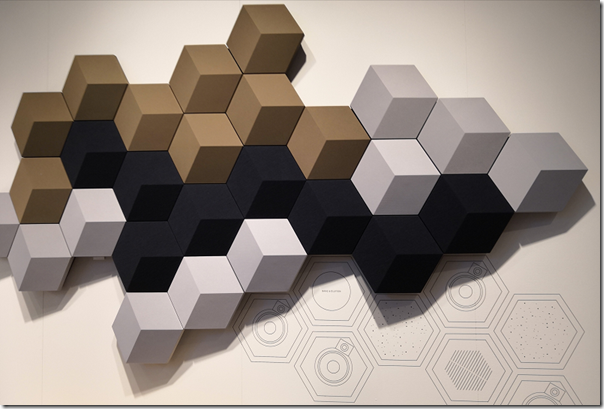 Shape is not new though. The press briefing began with a cloth draped over something in the middle of the floor.
The something turned out to be the Beosound Edge, a new design inspired, apparently, by the UK £1.00 coin. The presenter helpfully placed one of these alongside the speaker system. Of course we have now changed the design of our coin so it is no longer round, but never mind!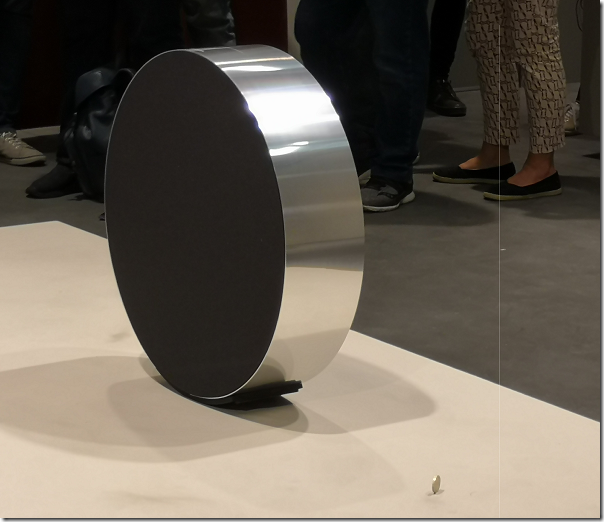 The Edge is intended to be placed on the floor in the middle of a room, or it can be wall mounted.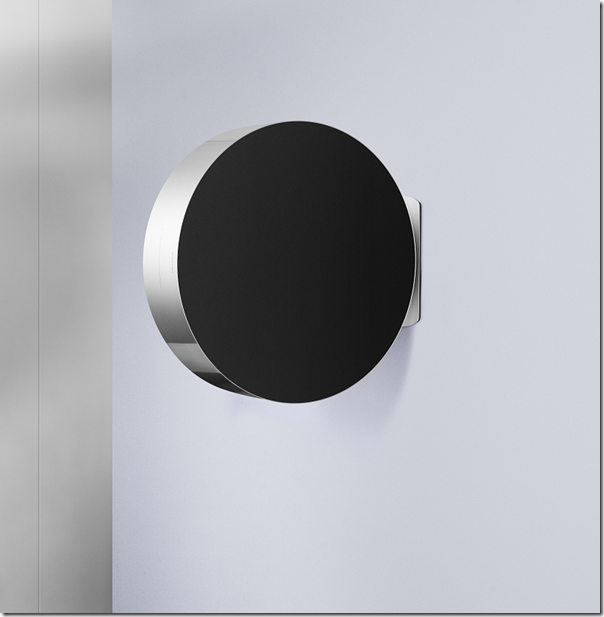 Inside the aluminium circle are 5 drivers: a 10" dual-coil woofer, two 4" midrange drivers, and two tweeters. These are driven by an active system, with an internal power amplifier providing 2 X 200w for the woofer and 4 x 100w for the midrange and tweeters.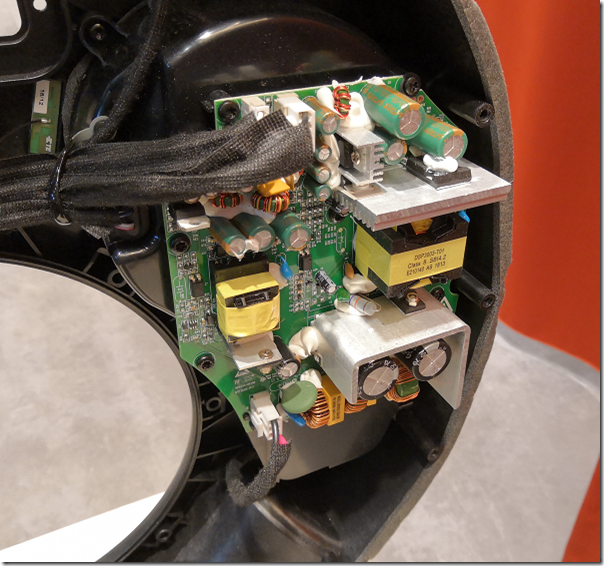 The midrange and tweeters are mounted back to back, so that sound emerges from both sides.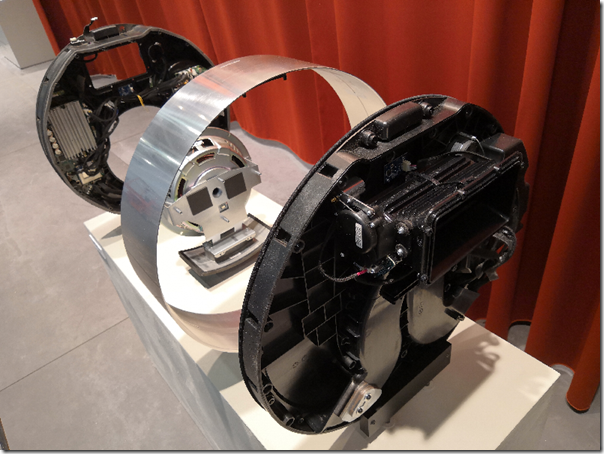 It is an intriguing design, thanks to what B&O calls an Active Bass Port. The idea is that at low volumes the speaker behaves like a sealed box unit, which B&O says gives a more precise sound. At higher volumes, a motorised flap in the port gradually opens, so it becomes a ported system. The image below catches the Active Bass Port in action.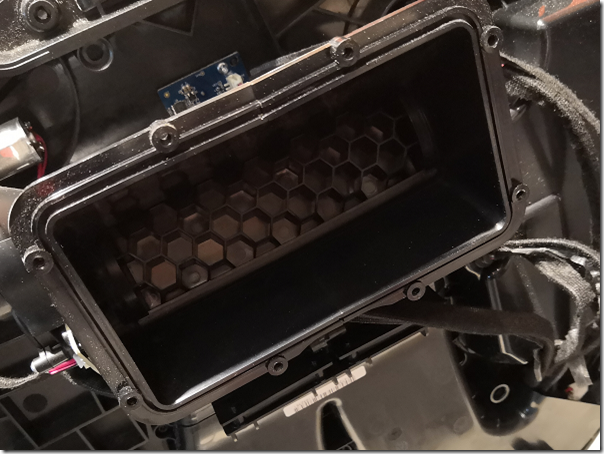 There are a few other smarts in the system. B&O has integrated the speaker with Google Assistant and Amazon Echo so you can do voice control if you feel so inclined. It also supports Google Chromecast, Bluetooth streaming, and DLNA DMR  (Digital Media Player).
You can also control the volume by rocking the speaker, one way to increase, the other to decrease.
A Directional Sound Control allows you to tailor the sound coming out of each side. I am not 100% clear how this works, but you can for example designate one side for active listening, and the other for background listening.
As you can imagine, a busy show floor is no place to evaluate hi-fi. However it still sounded great. When I first saw the Edge I imagined it would be bass-shy because of the relatively small dimensions of the cabinet, but this proved not to be the case.
There is one thing that surprised me though. You cannot buy two of these and have stereo. Only a single speaker is supported, though B&O talks about "360 degree room filling sound".
The reason, I was told, is that all the electronic processing and feedback makes it difficult to synchronize the timing of two systems to obtain an accurate stereo image. This is being worked on though, and an automatic firmware update is planned which will enable stereo at some future date.
You will be able to buy an Edge from mid-November this year.
I am not sure that this is the best sound you can get for $3,500 but what I love about it is the combination of good sound, good looks, and innovation. Value cannot be judged on sound quality alone.
More info here.
Specifications
The speaker measures 50.2cm diameter and 13cm width.
Ethernet port
Analogue line-in
Digital input
Wi-fi
Chromecast
Bluetooth 4.2 and audio streaming
DLNA – DMR
€3,250 or $3,500. Available mid-November 2018.