I took a quick look round the exhibition here at Adobe MAX in Los Angeles, and was intrigued to see crowds round the Barnes & Noble Nook stand, a newcomer to Max.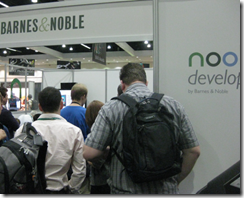 Barnes & Noble has its own app store for Color Nook, the AIR runtime is on the device, and in fact is used for some of the built-in apps. It is not the most powerful of tablets, and it only has wi-fi for internet connectivity, but nevertheless is proving a worthwhile market for apps. The store is curated to maintain quality, and one of the points made to me on the stand is that owners expect to pay for their content, making it easier to sell paid-for apps.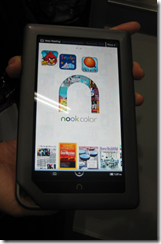 Unfortunately this device is not available globally, and of course everyone is waiting to see what impact Amazon's Kindle Fire will have on Nook's sales. Even so, for developers who have a suitable app this is a significant market.