Great news that the Android emulator now supports Hyper-V, but how do you enable it?
Pretty simple. First, you have to be running at least Windows 10 1803 (April 2018 update). Then, go into Control Panel – Programs – Turn Windows Features on and off and enabled both Hyper-V and the Windows Hypervisor Platform: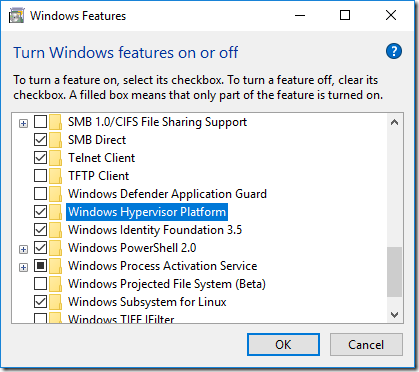 Note: this is not the same as just enabling Hyper-V. The Windows Hypervisor Platform, or WHPX, is an API for Hyper-V. Read about it here.
Reboot if necessary and run the emulator.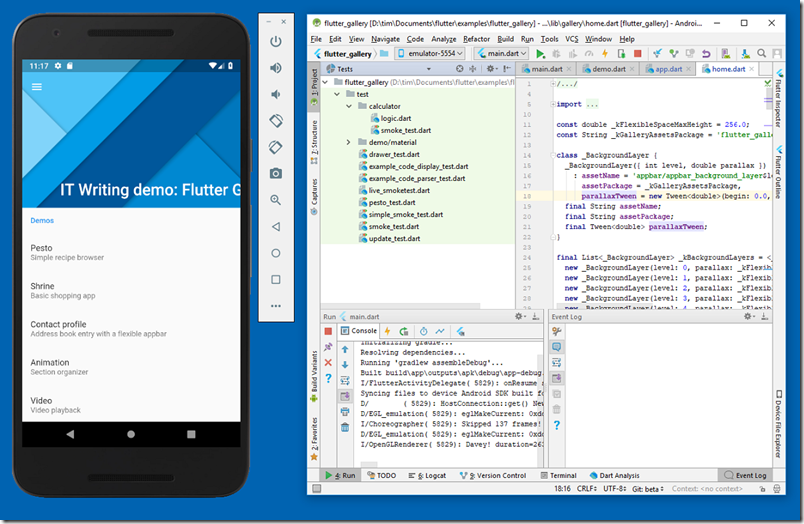 TroubleshootIng? Try running the emulator from the command line.
emulator -list-avds
will list your AVDs.
emulator @avdname -qemu -enable-whpx
will run the AVD called avdname using WHPX (Windows Hypervisor Platform). If it fails, you may get a helpful error message.
You can also use the emulator from Visual Studio, though you need Visual Studio 2017 version 15.8 Preview 1 or higher with the Xamarin tools installed. That said, I had some success with starting the Hyper-V emulator separately, then using it with a Xamarin project in Visual Studio 15.7.5.