How do you sign into Windows 10? There are now four options. I ran through a Windows 10 setup using build 1803 (which was released in April this year) and noted how this has evolved. Your first decision: is this a personal or organisational PC?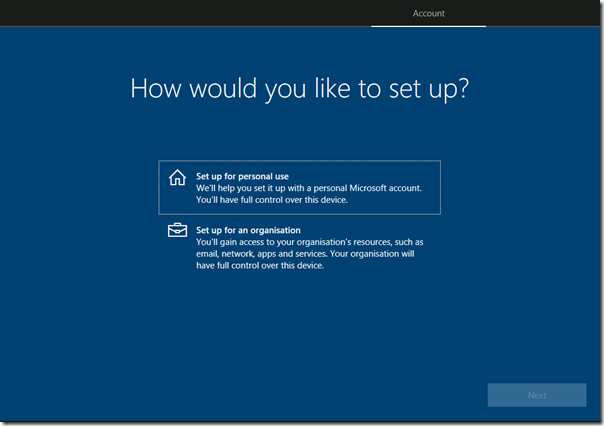 If you choose Setup for an organisation, you will be prompted to sign into Office 365, also known as Azure AD. The traditional Domain join, for on-premises Active Directory, has been shunted to a less visible option (the red encircling is mine). In larger organisations, this tends to be automated anyway.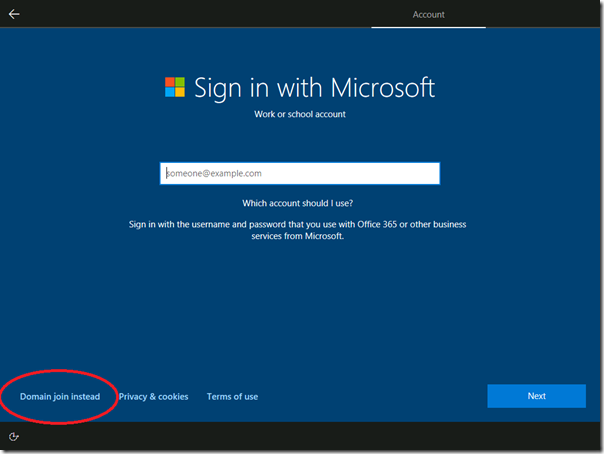 But this one is personal. It is a similar story. You are prompted to sign in with a Microsoft account, but there is another option, called an Offline account (again, the red circle is mine).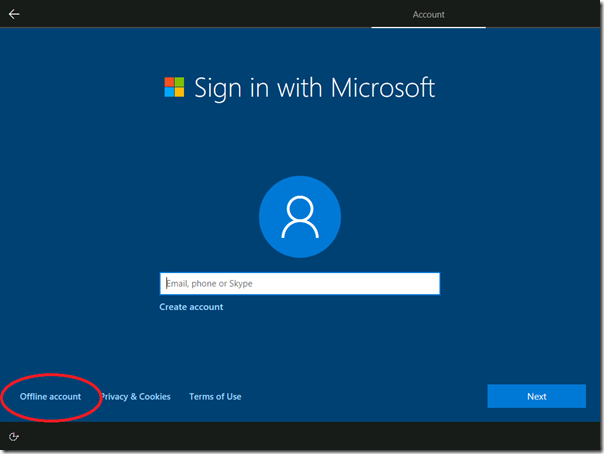 This "Offline account" was in Windows 7 and earlier the only option for personal accounts. I still recommend having an administrative "offline account" set up so you can always be sure of being able to log into your PC, even without internet. Think about some of the scenarios. Someone might hack your Microsoft account, change your password, and now you cannot even log onto your PC. Unless you have an offline account.
I've been awkward and selected Offline account. Windows, or rather Microsoft, does not like it. Note the mind games in the screenshot below. Although I've made a positive selection for Offline account, the default and highlighted option now is to change my mind. I do not like this.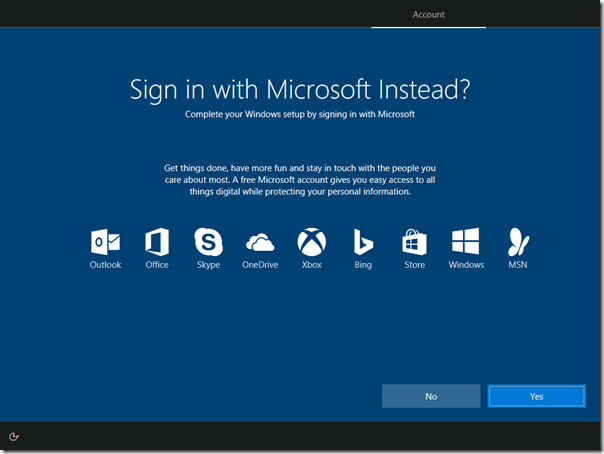 Now I can set up my offline account. A screen prompts for a username, then for a password, all the time nagging that I should create an online account instead.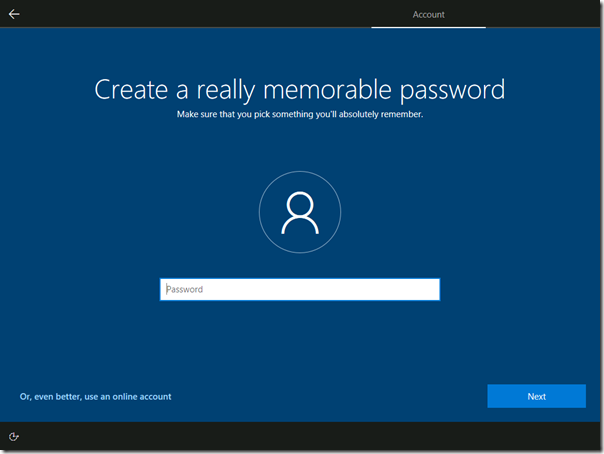 I type and confirm the password; but now I get this: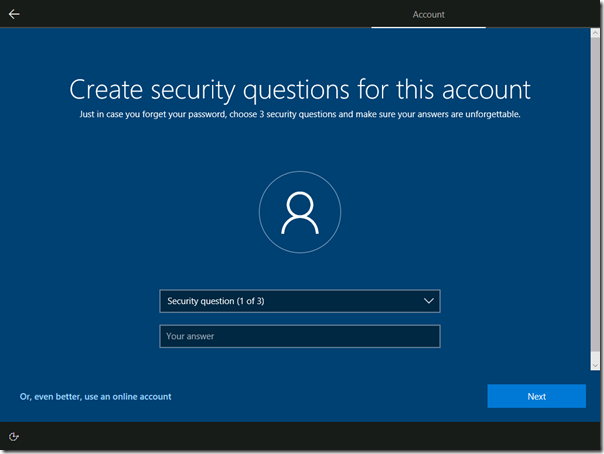 Yes, I have to create "security questions", with no option to skip. If you try to skip, you get a "This field is required" message. Worse still, they are from a pre-selected list: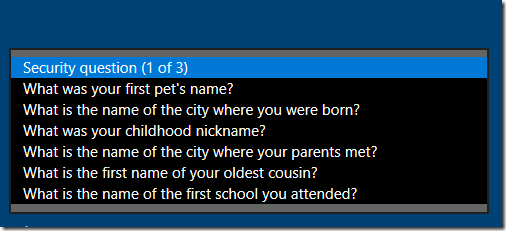 I really hate this. These are not security questions; they are insecurity questions. Their purpose is to let me (or someone else) reset the password, forming a kind of back door into the PC. The information in the questions is semi-secret; not impossible for someone determined to discover. So Microsoft is insisting that I make my account less secure.
Of course you do not have to give honest answers. You can call your first pet yasdfWsd9gAg!!hea. But most people will be honest.
Does it matter, given that a PC account offers rather illusory security anyway? Unless you encrypt the hard drive, someone who steals the PC can reset the password by booting into Linux, or take out the disk and read it from another PC. All true; but note that Microsoft makes it rather easy to encrypt your PC with Bitlocker, in which case the security is not so illusory.
Just for completeness, here is what comes next, an ad for Cortana: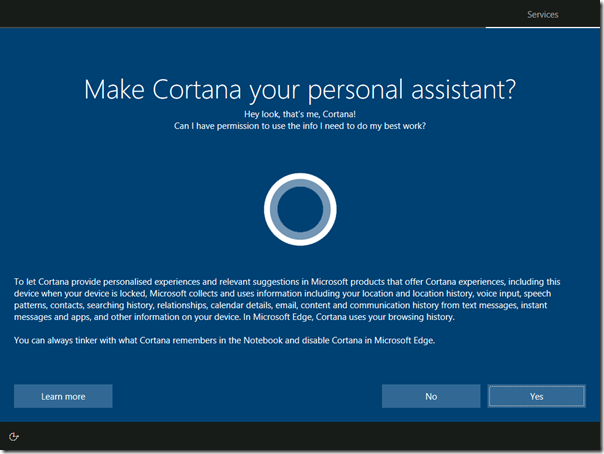 Hey Cortana! How do I delete my security answers?
I do get why Microsoft is doing this. An online account is better in that settings can roam, you can use the Store, and you can reset the password from one PC to restore access to another. The insecurity questions could be a life-saver for someone who forgot their password and need to get back into their PC.
But such things should be optional. There is nothing odd about wanting an offline account.