Microsoft's partner conference, Inspire, kicks off in Las Vegas next week; and as part of the event the company has announced big news concerning Teams: a free version.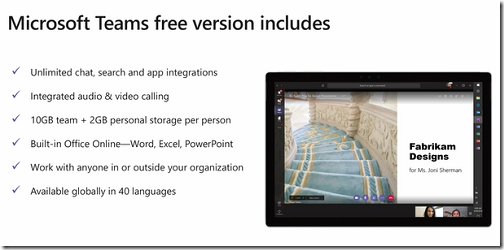 What is Teams? It is a collaboration tool for Office 365, or at least it was, since the new free version can be used with any email address and without Office 365. Here is what you get:
Chat
Audio and video calling
10GB online storage, plus 2GB for each additional team member (SharePoint/OneDrive)
Word, Excel and PowerPoint online
Ability to install unlimited additional applications
Teams is a strategic product for Microsoft – see here for the reason. A free version is way for the company to promote Office 365, and you will see an upgrade link in the user interface.
There are also new features coming to Teams. One seems minor, but will be popular. It deals with the problem of video conferencing from home, and not being sure what may happen behind you. You may remember this: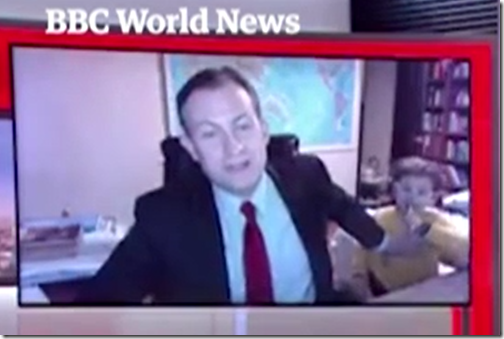 So now Teams video conferencing will let you blur the background. Here is Raanah Amjadi, Marketing Manager, Microsoft Teams, demonstrating the feature: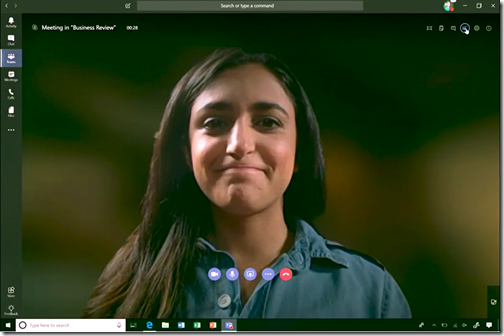 In addition, Teams is getting a new Live Events feature. This is where you broadcast a presentation or meeting to others in your company. Automatic speech-to-text will do close captions (so you can watch with the sound done, if you trust it enough), and this then enables text search of the event with index points into the video. Bing Translate is also included in Teams so you can have multi-lingual conversations.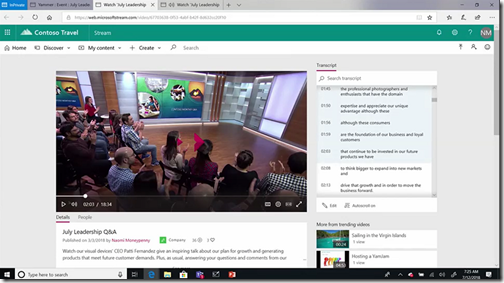 Microsoft Workplace Analytics is getting enhancements including "My Analytics" which will give you AI-powered "nudges" in Outlook online. I am not sure I trust this to be much real-world use; but the example shown was intriguing: alert you if you try to schedule a meeting with someone out of their working hours.
Whiteboard, a collaboration canvas, is now generally available for Windows 10 and mobile.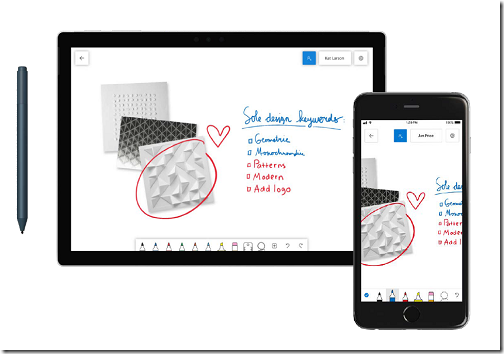 Free Teams is available immediately here.