I've been reviewing Office and SharePoint 2010, and trying out Ubuntu Lucid Lynx, so I thought I would put the two together with a small experiment.
I borrowed a document from Microsoft's press materials for Office 2010. Perhaps surprisingly, they are in .doc format, not the Open XML .docx that was introduced in Office 2007. That didn't suit my purposes, so I converted it to .docx using Save As in Office 2010.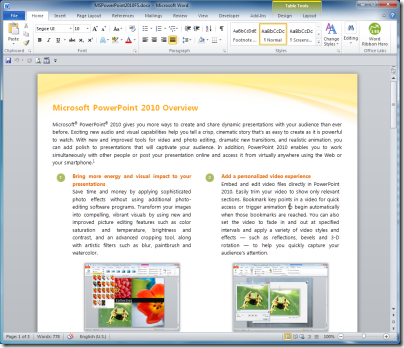 Then I stuck it on SharePoint 2010.
Next, I downloaded it to Ubuntu and opened it in Open Office. It was not a complete disaster, but the formatting was badly messed up.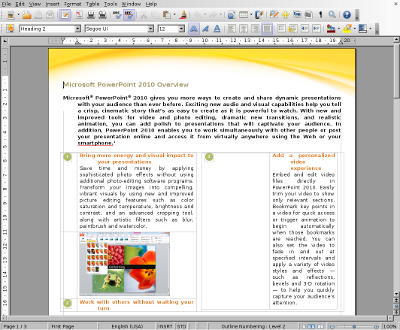 Finally, still in Ubuntu, I navigated to SharePoint and viewed the same document there. It looked fine.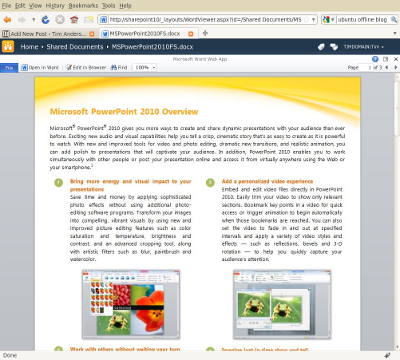 Even better, I was able to click Edit in Browser, make changes, and save. The appearance is not quite WYSIWYG in edit mode, but is the same as in IE on Windows.
The exercise illustrates two points. One is that Open Office is not a good choice for working with Open XML – incidentally, the document looked fine when opened in the old binary .doc format. The other is that SharePoint 2010 and Office Web Apps will have real value on mixed networks suffering from document compatibility issues with Office and its newer formats.