Visual Studio 2010 was released on April 12th 2010. Nine months on, how good has it proved to be?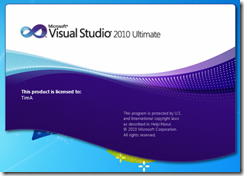 I researched deeply into Visual Studio 2010 at the time, and was impressed overall. It was a huge release, partly because the IDE was rebuilt using Windows Presentation Foundation, and partly because of a large number of new features including the F# language. Performance was always going to be an issue with the move to a .NET-based IDE, but on my machines I found it satisfactory.
Others have been less pleased with the performance. The comments to Jason Zander's announcement of the Service Pack 1 beta last month make interesting reading. Here is the negative:
I am a professional .NET developer and I am really upset with VS 2010. It crashes more often than VS 2008. It is slow as hell. It even crashes when debugging. VS 2010 is built with WPF which is causing all these problems.
and here is the positive:
I don't know what y'all complaining about – VS2010 is blazingly fast… at least on my machine.
I am not sure whether the performance issues are more dependent on the the type of work you are doing, or the size of the projects, or some other factor. One issue may be graphics performance, since this will make a big difference to WPF whereas not so much with Visual Studio 2008 and earlier.
Thinking back to this time last year, I also recall how Visual Studio 2010 seems so focused on .NET, including Silverlight. Later on we got the announcement of Visual Studio LightSwitch, a RAD database application tool which builds Silverlight clients. It now seems obvious, especially following the PDC (Professional Developers) conference in November, that the vision of the developer team at Microsoft did not align with the vision of the Windows team; and that the Windows team seemed to win that argument internally. It is odd, because Silverlight has the potential to solve problems for the company. It is a technology that extends from the desktop to Windows Phone 7, which is well-suited to app store deployment thanks to the way apps are isolated, and which potentially can run on multiple platforms. Now with Silverlight 5, promised for release this year, Microsoft is adding more Windows-specific features and allowing more fragmentation between versions. Silverlight on Windows Phone 7 is based on version 3, the Mac version has more limited capabilities than the Windows version, and so on.
Microsoft said at PDC that "HTML 5" is its broad-reach platform. That suggests that what Visual Studio needs is HTML 5 designers and JavaScript libraries that integrate with Microsoft's server technologies and which make it easier to develop HTML application for multiple form factors including small devices.
It is a confusing story, and I would love to know if the subject came up in CEO Steve Ballmer's discussions with Bob Muglia, VP of Server and Tools, recently. The outcome of those discussions is that Muglia will be leaving Microsoft in the summer.
We will have to wait for Visual Studio 2012, maybe, to discover any change in its direction. In the meantime, SP1 adds a new help viewer, in response to many complaints, as well as a few new features for testing and debugging. There is also a list of bug-fixes, some of which look significant:
and so on. Let me add that while the list looks bad, it is no more than you would expect for a tool of this complexity and in my own testing Visual Studio 2010 has worked well.
I agree though with some of the commenters who note that Microsoft is slow to react when bugs are reported. It will be more than a year after the initial release when SP1 is finished, though you can use the beta for production code if you dare.
I would be interested in hearing from users of Visual Studio 2010. How are you finding it, or did you try it and go back to Visual Studio 2008? I realise that adoption of a new IDE for production work tends to be slow, because developers are reluctant to switch mid-project.